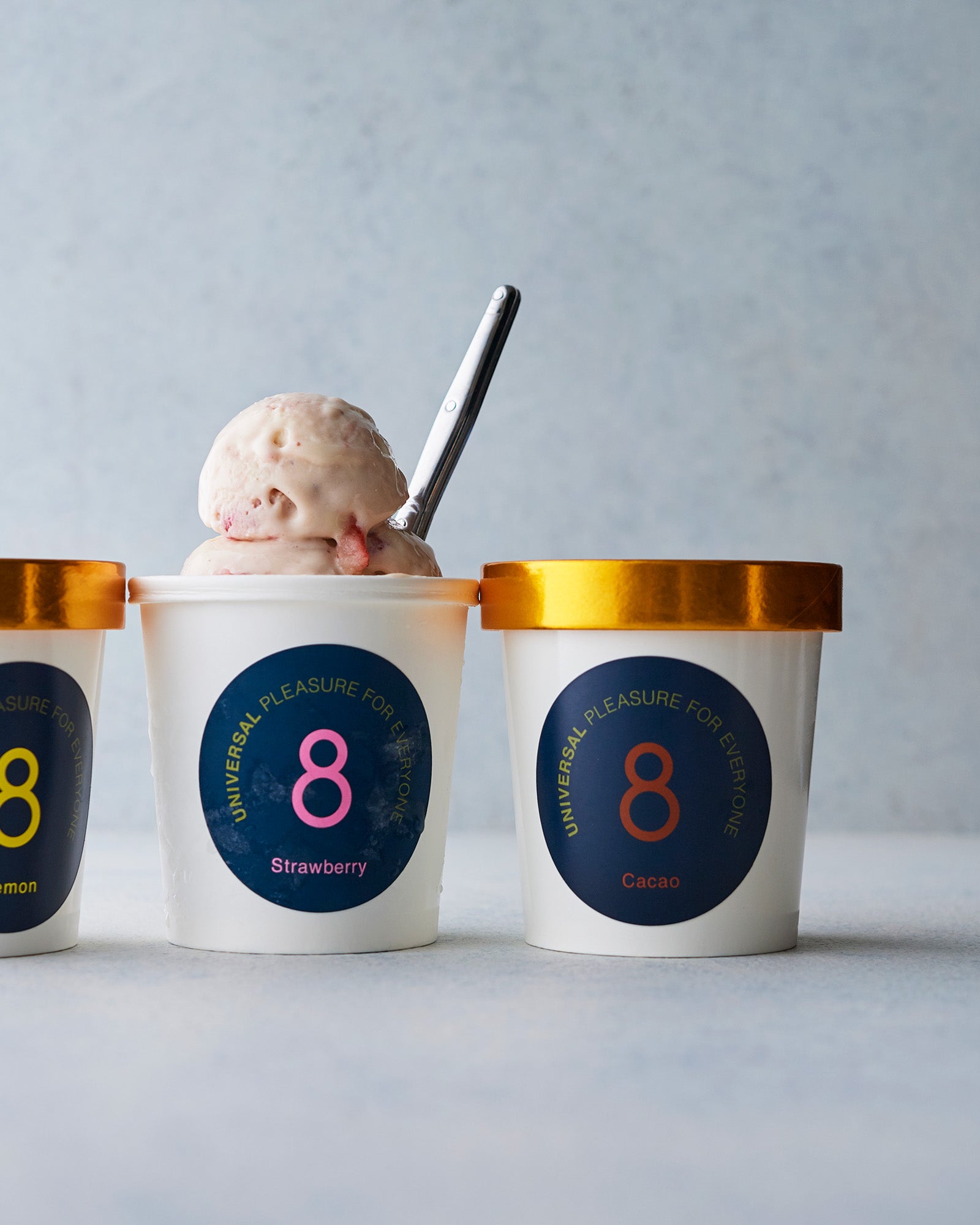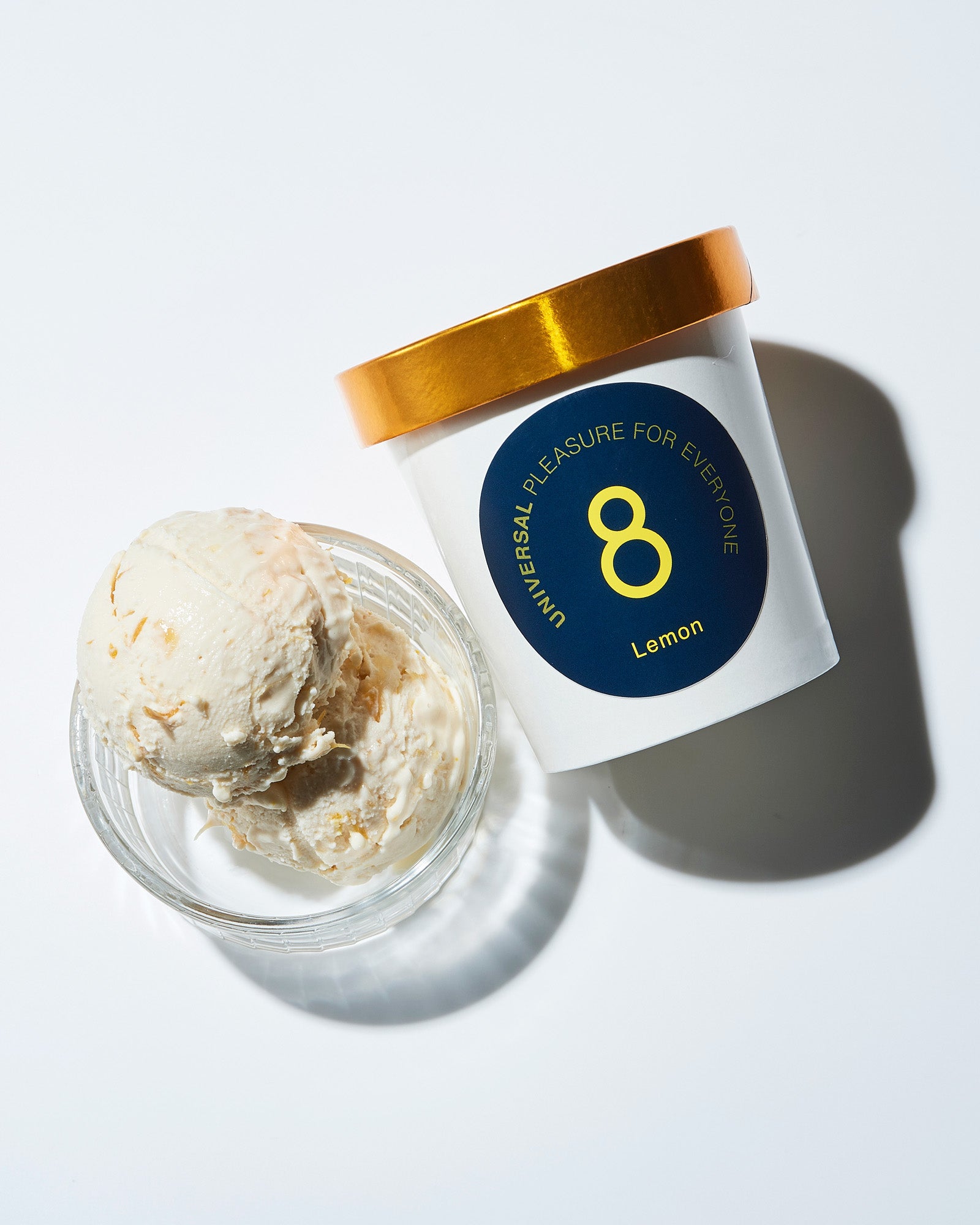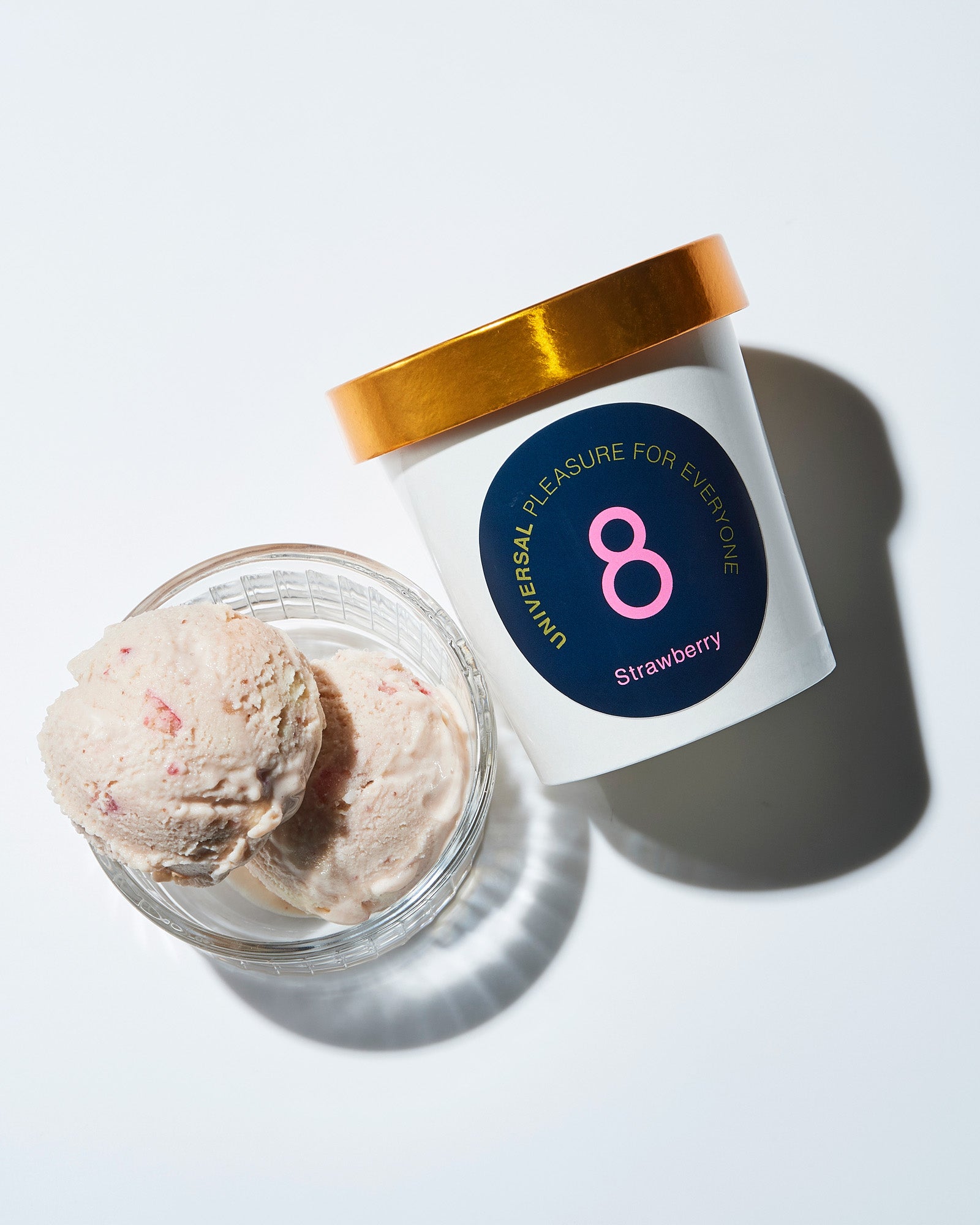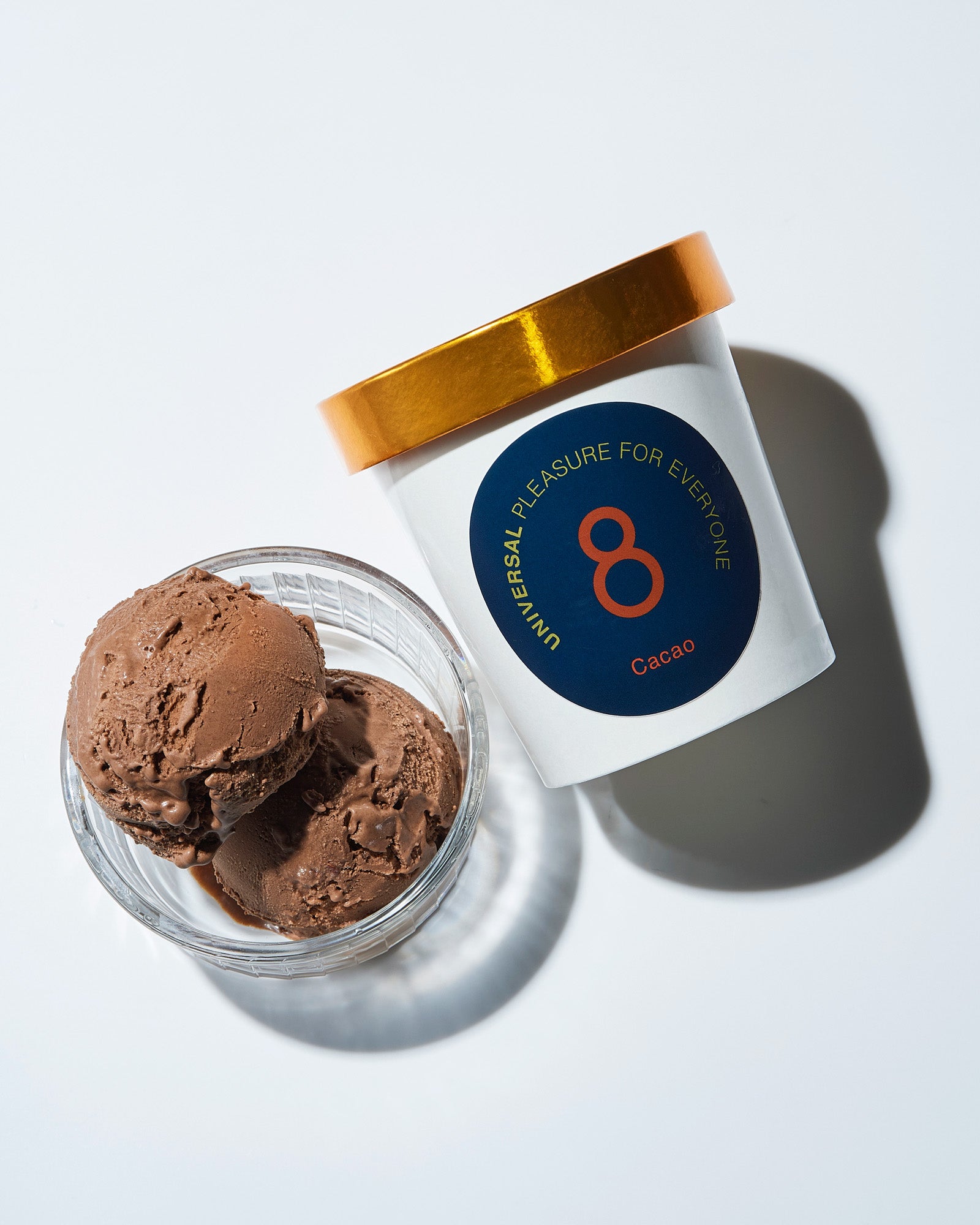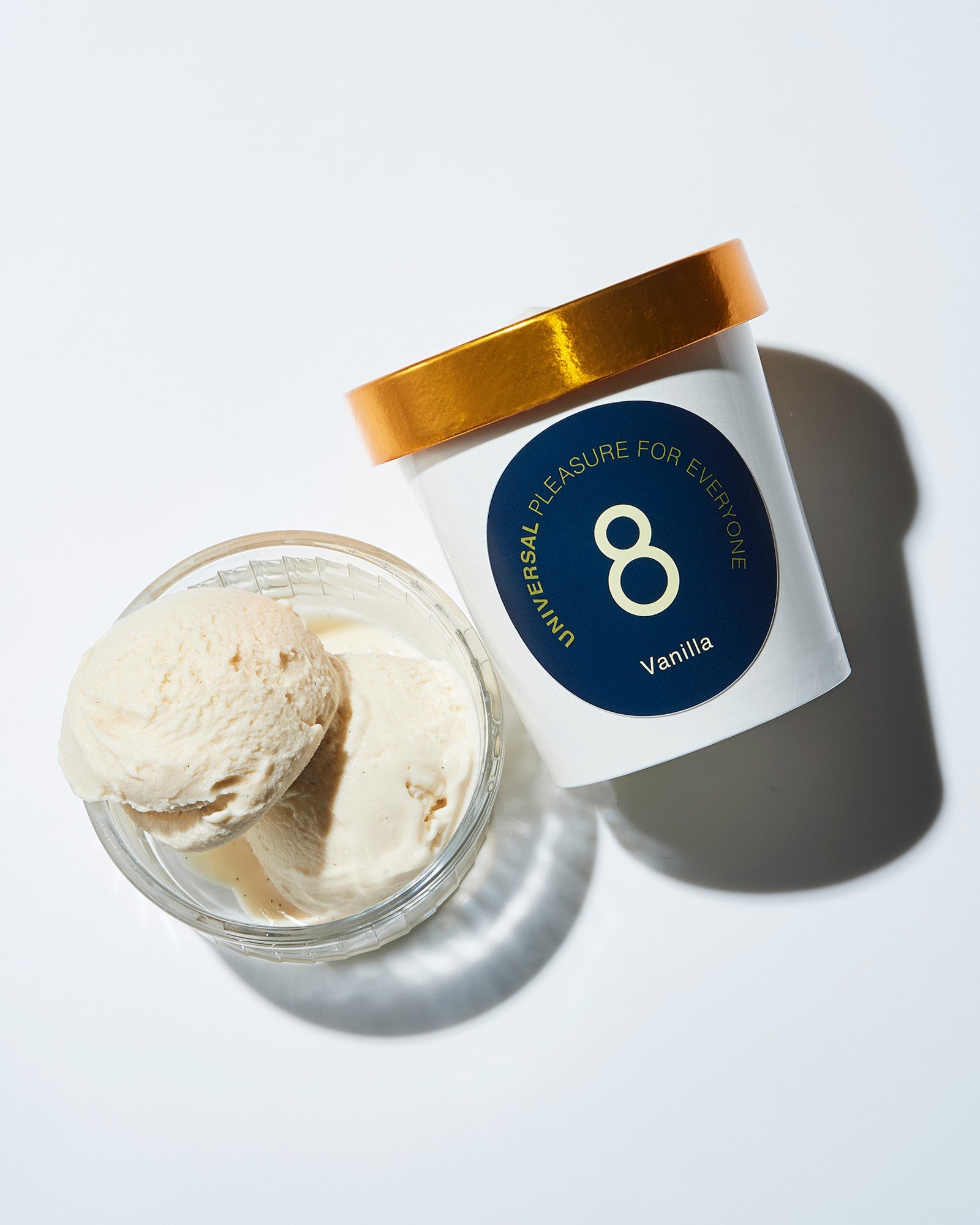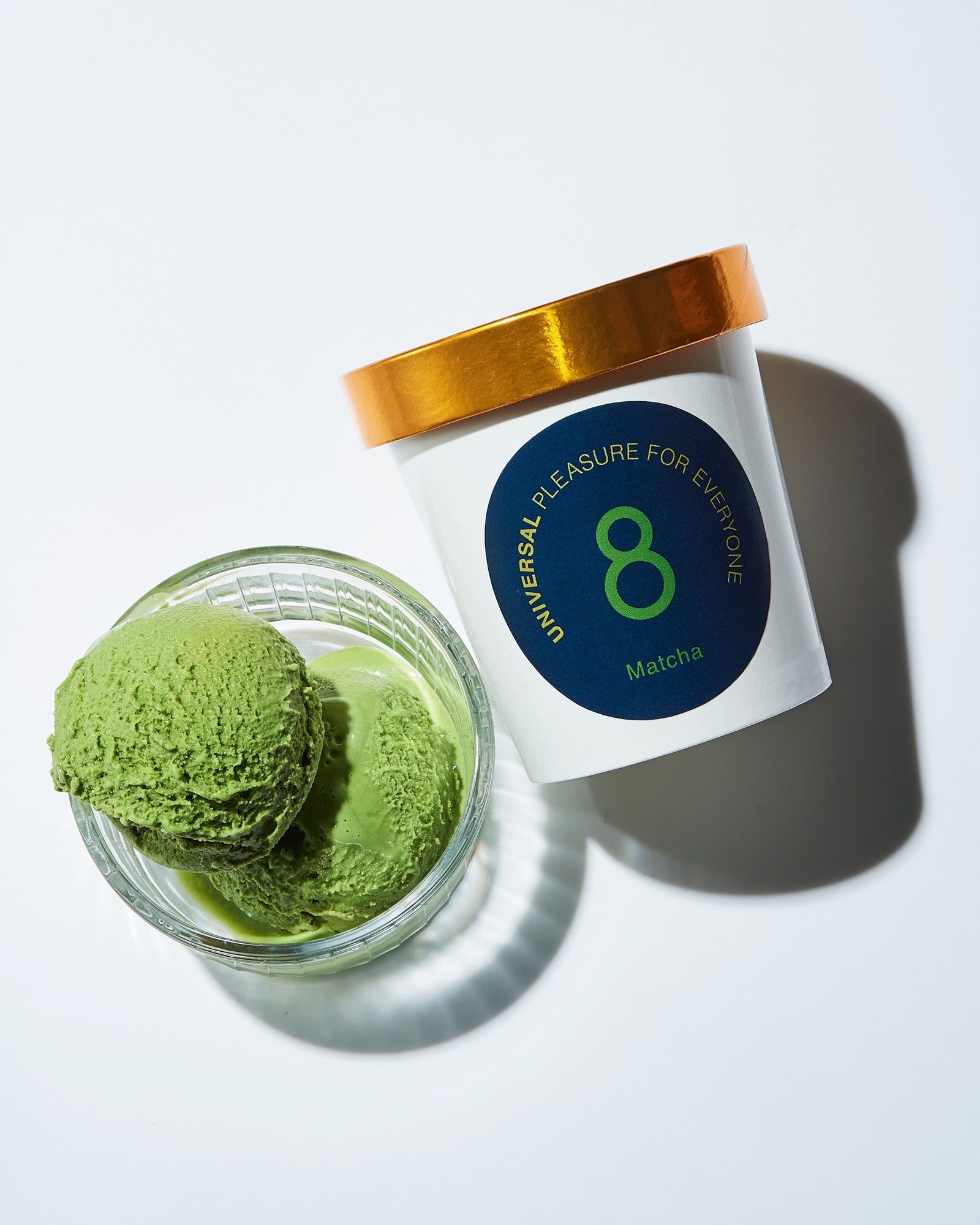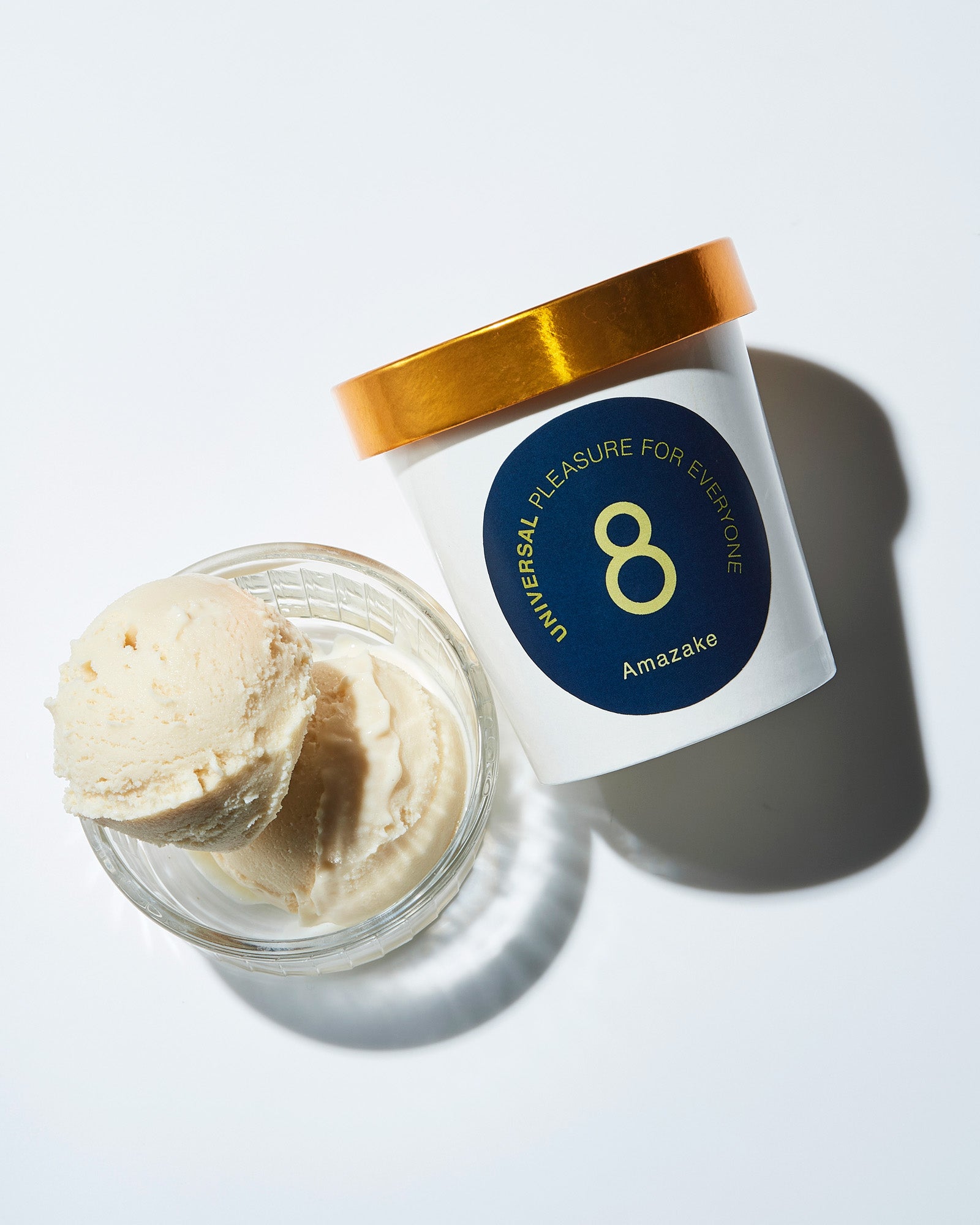 [2 types to choose from] The Vegan Ice Cream pint cup set of 2
8ablish's original vegan ice cream. The ice cream, which is dairy-free and made from carefully selected natural ingredients based on organic soy milk, is characterized by a simple taste that brings out the goodness of the ingredients themselves and a light texture that melts in your mouth. Manufactured at our own factory in Toyama and carefully packed in cups for delivery.
310ml pint size. It is a set of 2 that is a little cheaper than a single item.
*Please choose 2 flavors from the list below and write them in the remarks column when ordering. (You can also choose two of the same flavor)
◎ Lemon Uses lemons grown without pesticides, wax-free, and preservative-free during the cultivation period in Wakayama Prefecture. The lemon jam, which uses the whole skin, has an exquisite balance of sourness, bitterness, and sweetness. It's a refreshing taste with fresh lemon zest added just before closing the lid. The production area of lemons changes depending on the season.
◎ Strawberry Uses "Akihime" strawberries cultivated with organic fertilizer using reduced pesticides from Kataoka Farm in Mie Prefecture. By topping the finely chopped pulp at the end, you can enjoy the crunchy texture of strawberries in the creamy.
◎Cacao Using pure cacao mass made in France, it has a refreshing aftertaste with less sweetness while taking advantage of the unique richness of cacao. The bitterness of organic cacao nibs is the accent.
◎Vanilla Precious vanilla beans from Ishigaki Island are used. Although it is a dairy-free plant base, it has a luxurious taste that melts smoothly in the mouth and has a gentle scent of vanilla.
◎ Luxuriously uses organic matcha grown with care at the foot of the Suzuka Mountains in Mie Prefecture, which is famous for producing matcha covered tea. Please enjoy the strong aroma of high-quality tea leaves and the elegant and mellow taste.
◎Amazake Sake lees from Taketsuru Sake Brewery in Hiroshima Prefecture are used. The flavor of amazake, which is slightly accented with organic ginger from Kariya Farm in Kochi Prefecture, spreads softly and elegantly. (Because it is heated, the alcohol content is less than 1%, but pregnant women and children should avoid it.)
■Contents
1 (310ml)
*Please choose 2 flavors from the following.
・Lemon ・Strawberry ・Cacao ・Vanilla ・Matcha ・Amazake
■ Expiration date
Store frozen at -18°C or below
■Raw materials
[Lemon] Organic soy milk, date syrup, lemon, beet sugar, rapeseed oil, organic coconut oil, organic agave inulin / stabilizer [Strawberry] Organic soy milk, date syrup, strawberry, beet sugar, rapeseed oil, organic coconut oil, organic lemon juice, Organic Agave Inulin / Stabilizer [Cacao] Organic Soy Milk, Organic Coconut Sugar, Cocoa Mass, Rapeseed Oil, Organic Agave Inulin, Organic Cacao Nibs / Stabilizer [Vanilla] Organic Soy Milk, Date Syrup, Rapeseed Oil, Organic Coconut Oil, Organic Agave Inulin, Vanilla Beans / Stabilizer [Matcha] Organic soy milk, date syrup, beet sugar, Organic matcha, rapeseed oil, organic coconut oil, organic agave inulin / Stabilizer [Amazake] Organic soy milk, date syrup, sake lees, beet sugar, rapeseed oil, organic coconut oil, Organic Agave Inulin, Organic Agave Syrup, Organic Ginger/Stabilizer
*We use a small amount of stabilizer made from natural ingredients to deliver the product in a more delicious state. (xanthan gum, pectin, guar gum, glucose)
■Allergic ingredients (out of 28 specific raw materials)
Soy * Manufactured in the same workshop as products using wheat
--------------------------------------------------- If you place an order with cool refrigerated items and room temperature items, they will be packaged separately.
*We will deliver it with an ice pack that has the same cooling effect as dry ice.
*Once the ice cream melts, it will not return to its original quality even if it is refrozen, so please be sure to place your order by the date you can receive it. If more than 4 days have passed, including the first day of delivery, Yamato Transport Co., Ltd. will not be held responsible for the ice pack as it will melt. Please be aware that the ice cream will become soft, so please request a redelivery to Yamato Transport.