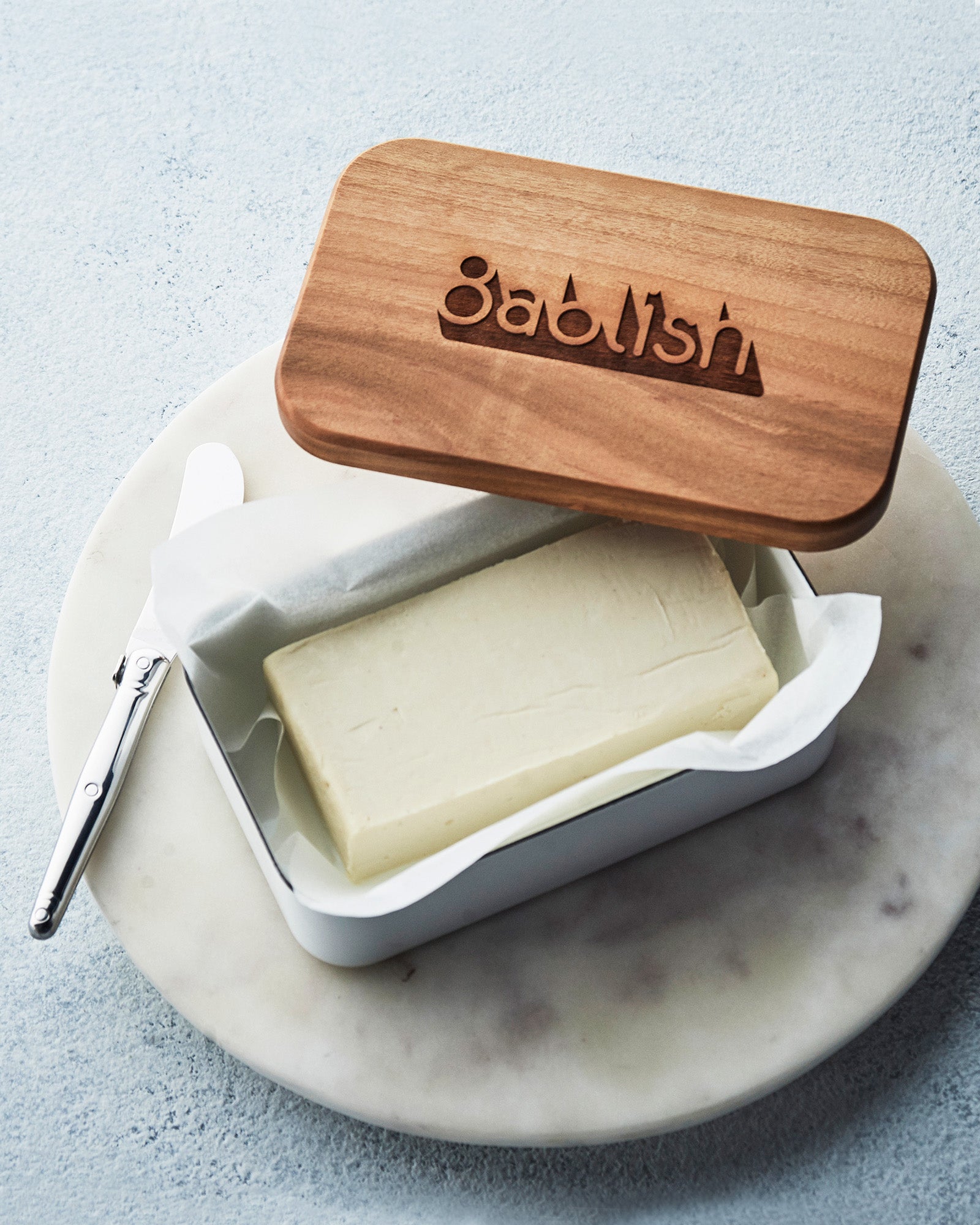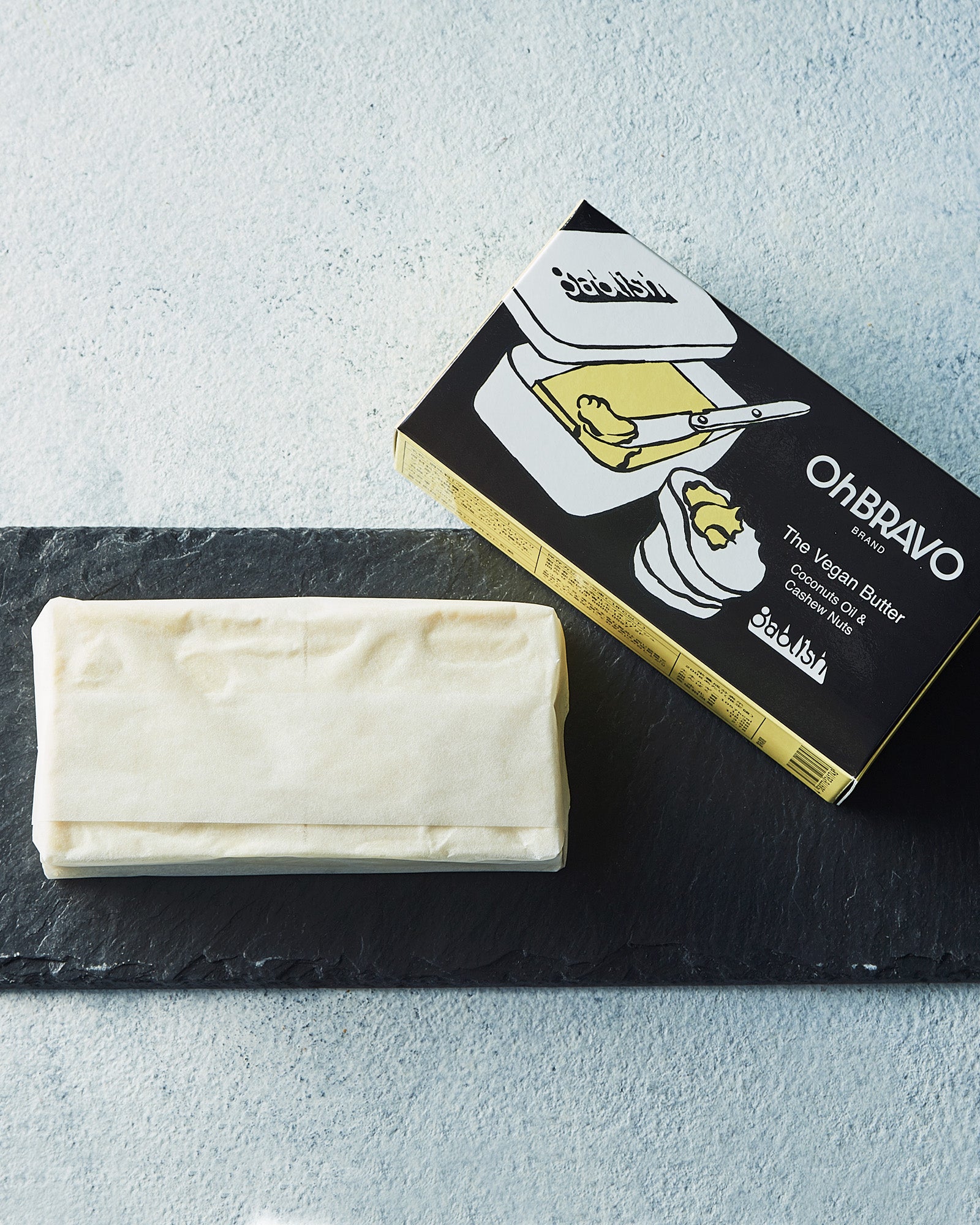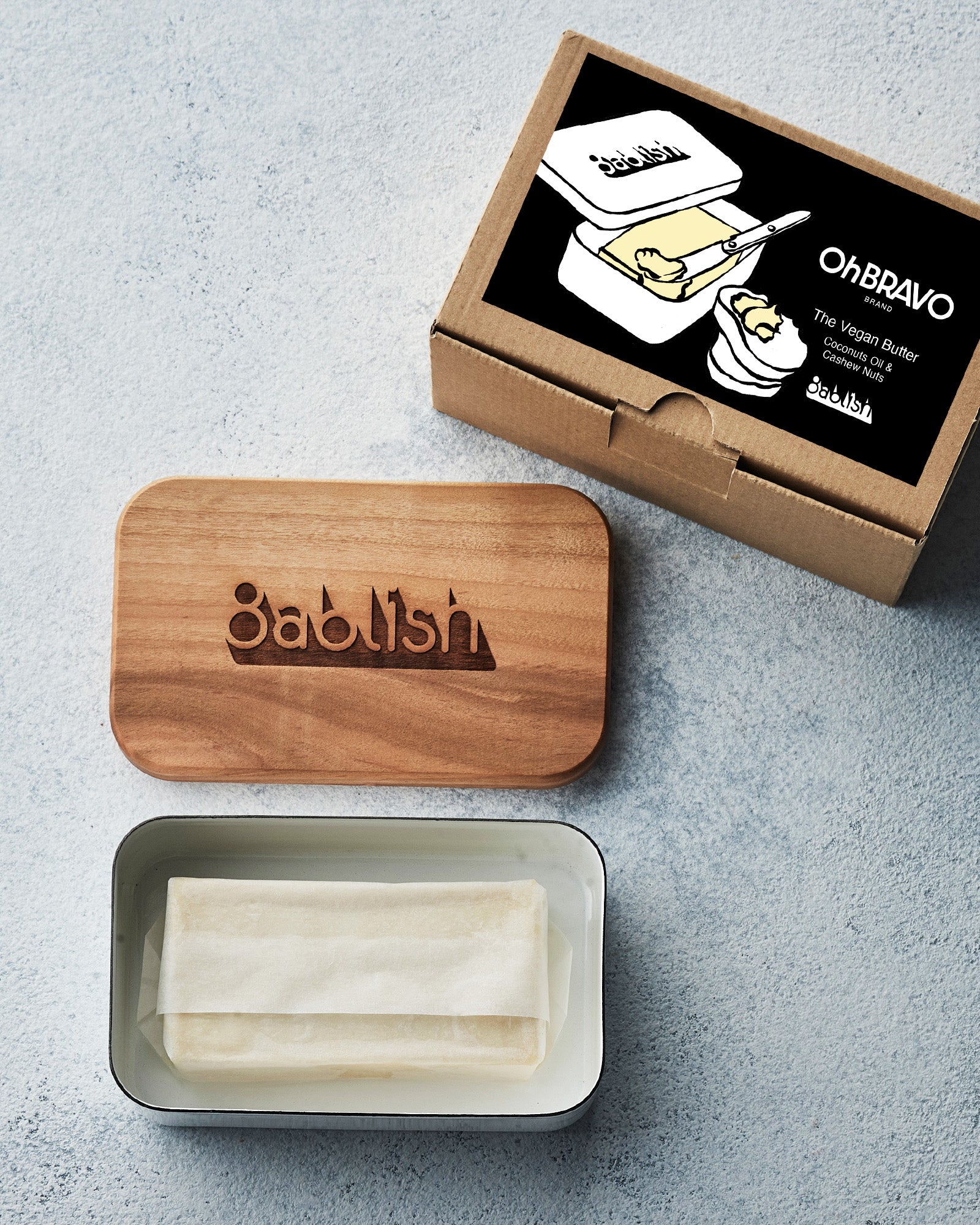 Vegan butter & original butter case set
Vegan butter that does not use dairy products. A set of 200g size and an original butter case that is great for everyday use. Recommended as a gift for your loved ones, as well as for your home.

◎Vegan butter 8ablish homemade vegan butter based on organic cashew nuts and organic coconut oil. Soft flavor and refreshing aftertaste that melts in your mouth. Enjoy it on bread such as toast. There is a slight cut so that it is easy to defrost in half.

◎Butter case made by Noda Horo A butter case made of enamel that does not transfer odors and has high cooling performance combined with a lid made of natural wood (cherry blossom). The lid can be used as a cutting board with butter on it. This is a special version of the product of the long-established enamel maker "Noda Horo", which has been in business since 1934, with the 8ablish original logo branded. *Because each item is branded by hand, there may be slight individual differences. Please note.

■ Contents
200g

■ Expiration date
After thawing for at least 30 days in the freezer, please keep it refrigerated and consume as soon as possible, regardless of the expiration date.

■Raw materials
Organic coconut oil, organic cashews, extra virgin olive oil, organic soy yogurt, organic soy milk, organic lemon juice, sea salt, white pepper.

■Allergic ingredients (out of 28 specific raw materials)
Soybeans, cashew nuts * Manufactured in the same workshop as products using wheat and peanuts

■Enamel butter case size: W157×D97×H52 mm (with lid)
* Only the enamel body can be used in an open flame or in an oven.
IH, microwave oven and dishwasher cannot be used.

*It will be delivered by cool frozen delivery. If you place an order with cool refrigerated items and room temperature items, they will be packed separately.