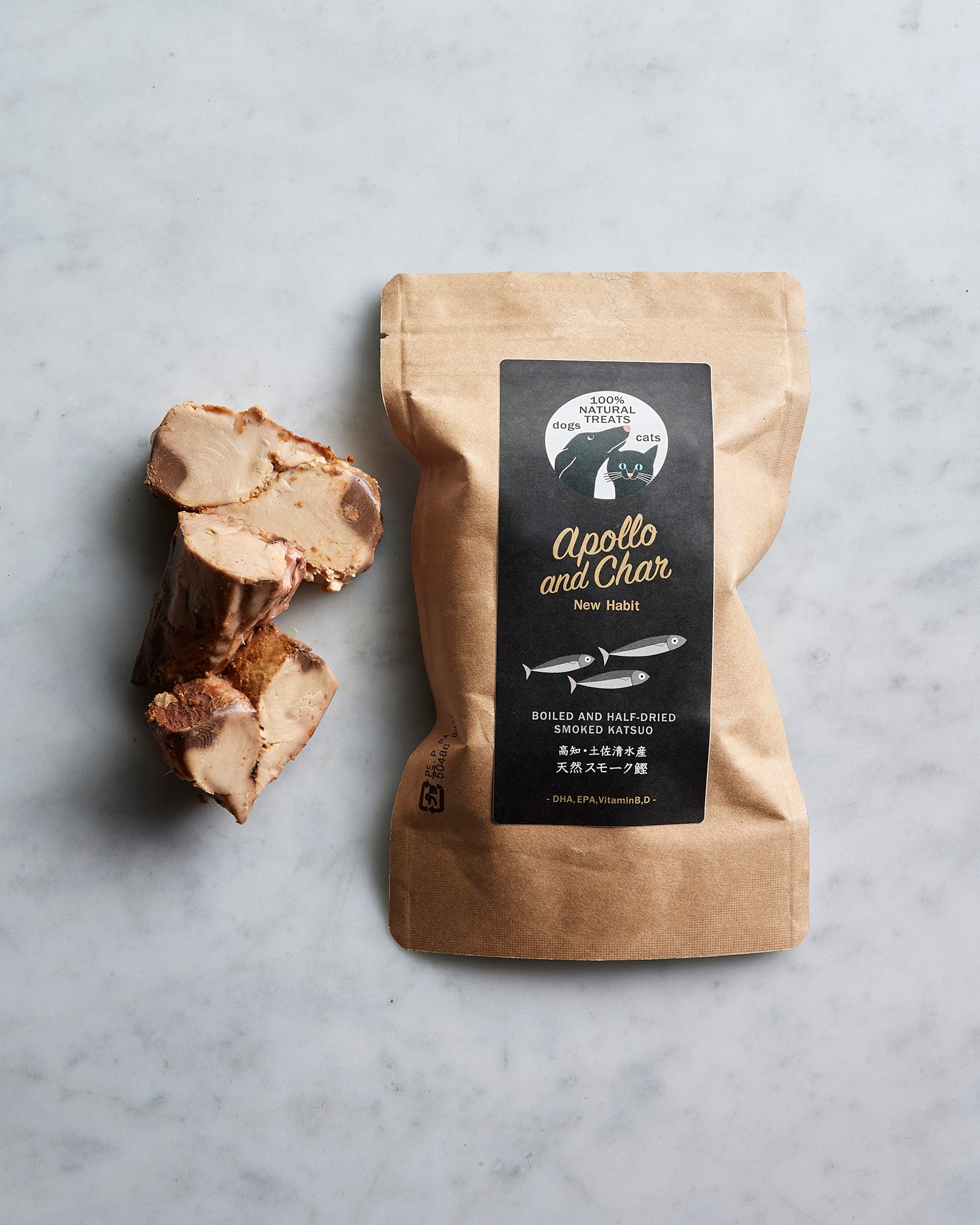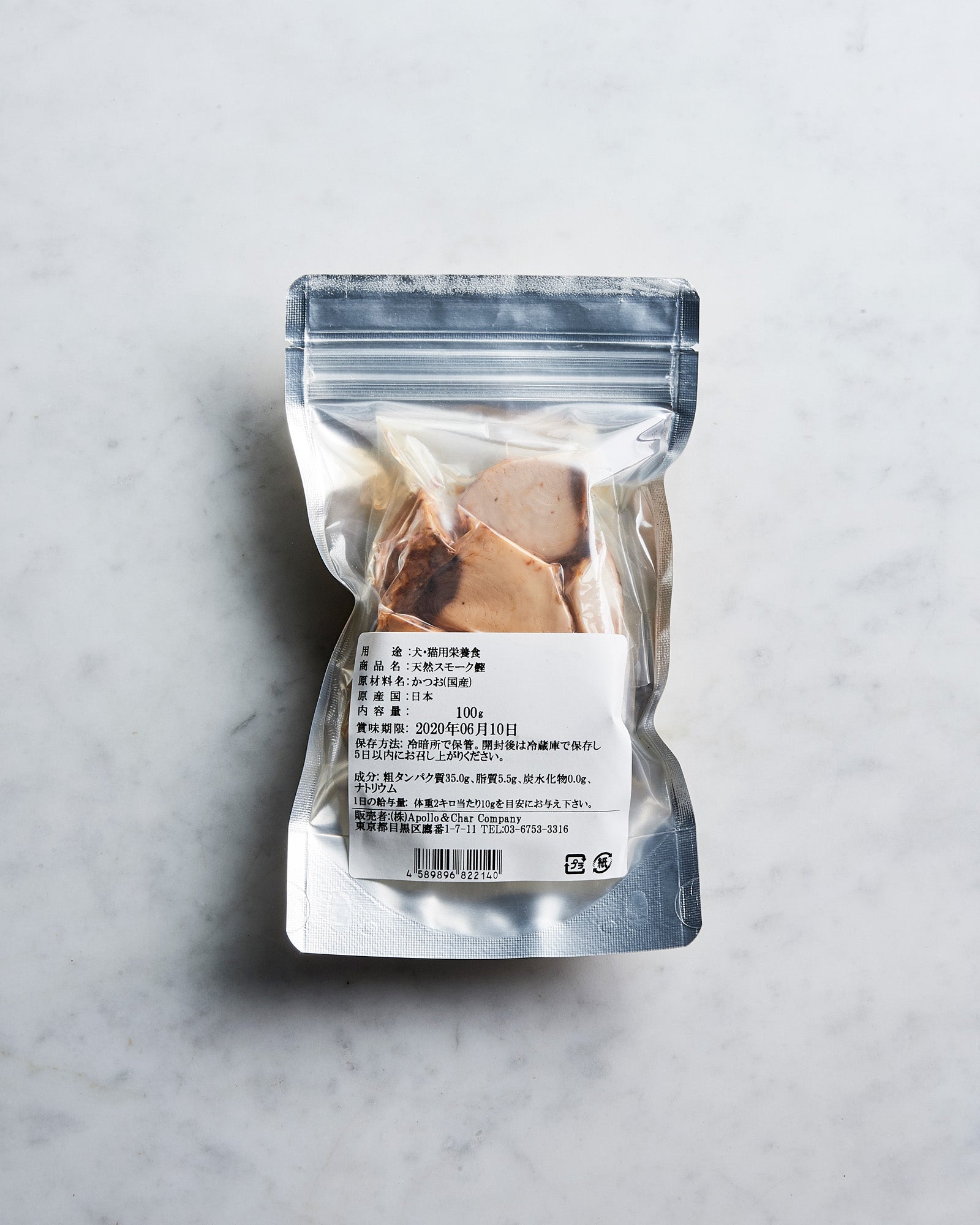 100% natural pet treats for dogs and cats.
An easy-to-eat semi-raw type of boiled and smoked fresh bonito. It has a good aroma and is packed with the umami and nutrition of bonito.
Rich in vitamin B12, niacin, iron, DHA and EPA. It is a low-calorie healthy ingredient that contains a good balance of calcium, potassium, and zinc. No salt. No additives, no coloring.
■Contents: 100g (vacuum pack)
■Ingredients: Bonito (produced in Kochi Prefecture)
■Preservation method: Store in a cool and dark place. After opening, store in a refrigerator and give within 5 days.