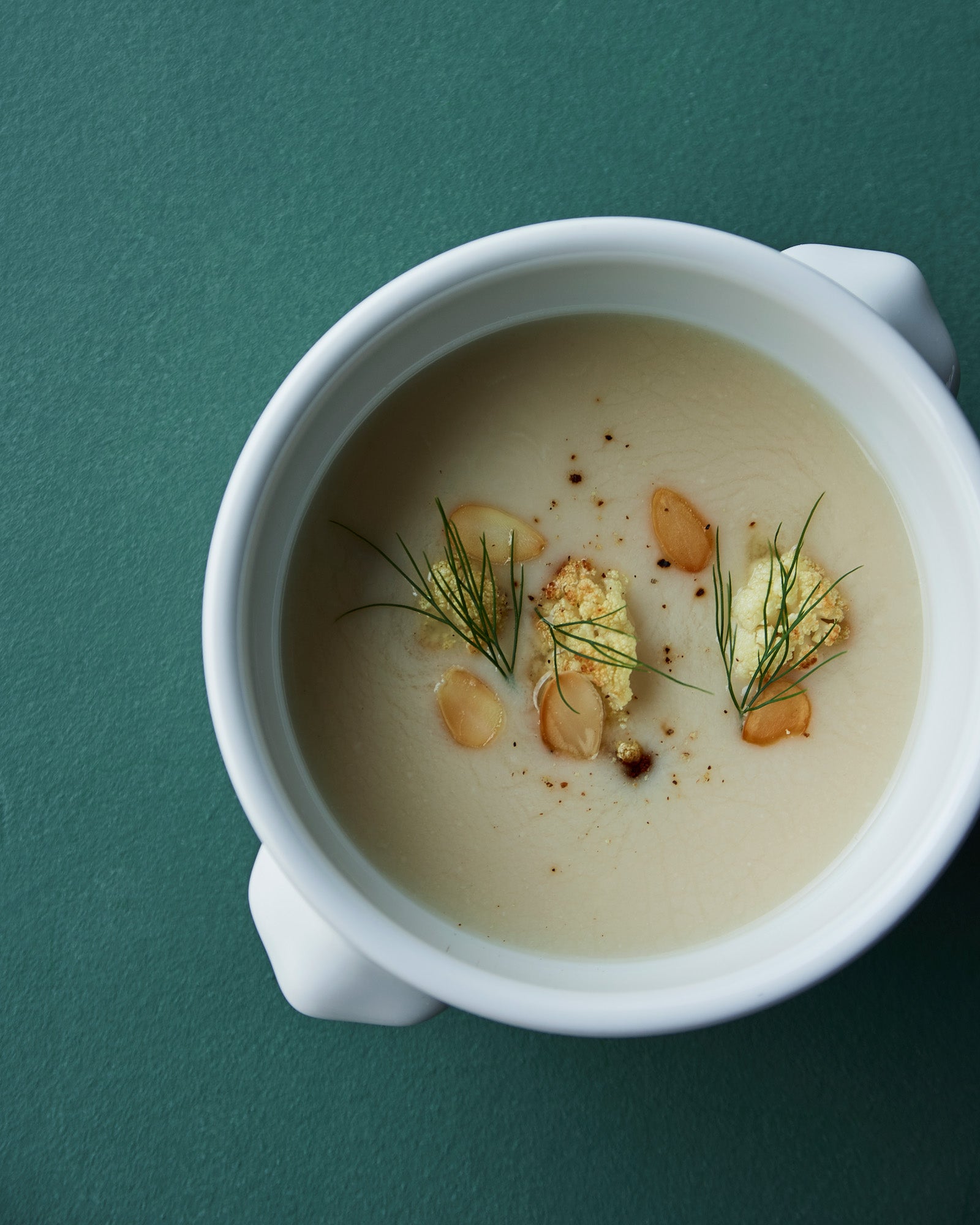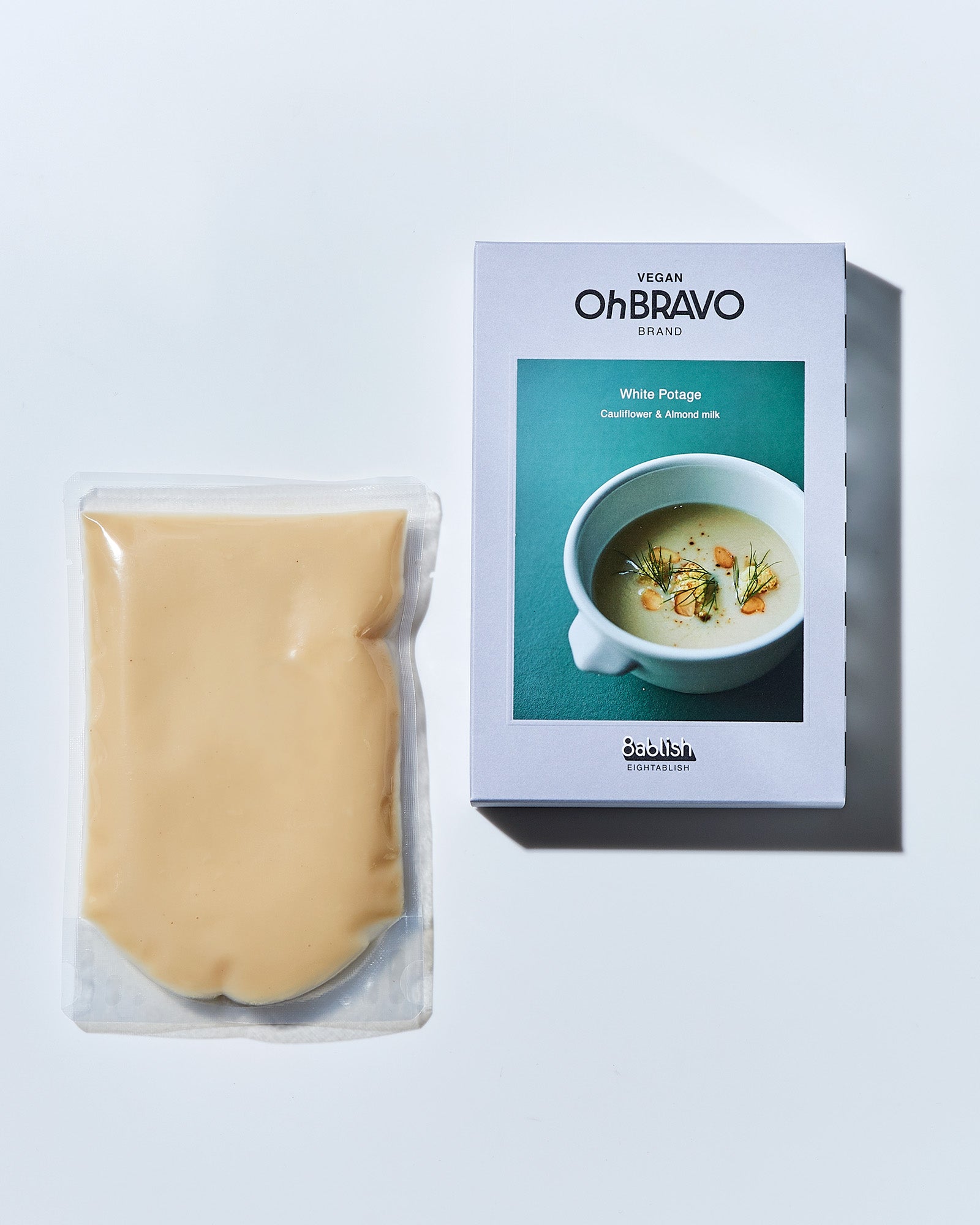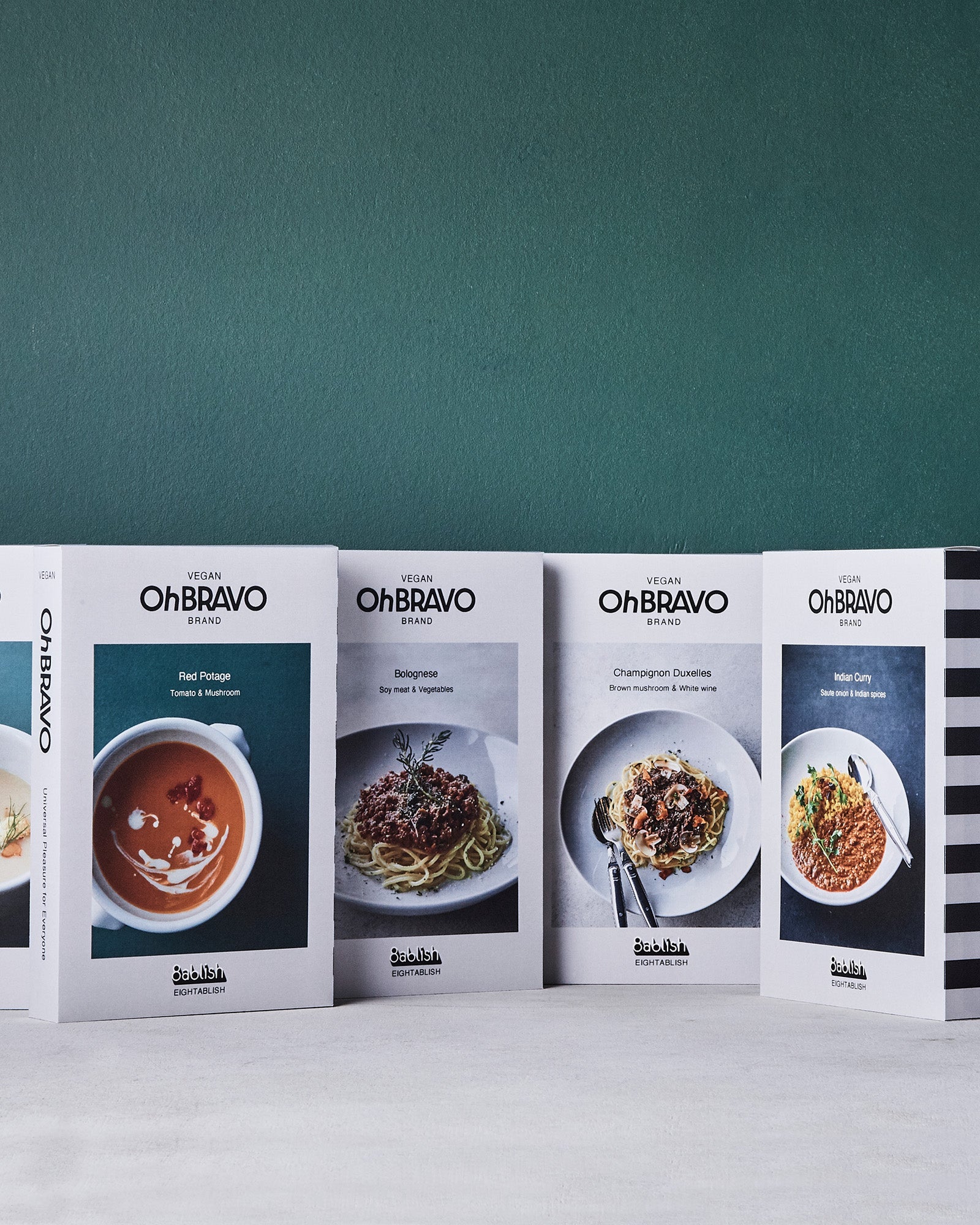 A long-term storage food series "OhBRAVO" that allows you to easily enjoy the taste of a full-fledged restaurant at home. Adopted a recipe from 8ablish, which has a reputation for vegan cuisine. It is carefully made with natural and organic ingredients, so it can be enjoyed by people who have restrictions on ingredients.

A white potage made by simmering cauliflower, potatoes, and onions until they become tender and finishing with almond milk. It has a natural and gentle taste that draws out the flavor of the ingredients.

■Contents (for one person)
180g

■ Expiration date We will deliver products that are stored at room temperature for more than 6 months.

Ingredients Organic almond milk (from Italy), cauliflower, organic onions, organic potatoes, olive oil, white wine, sea salt, garlic, vegetable bouillon, dill, black pepper, bay leaf.

■Allergic ingredients (out of 28 specific raw materials)
Wheat, soybeans, almonds *Manufactured in the same workshop as products using peanuts.