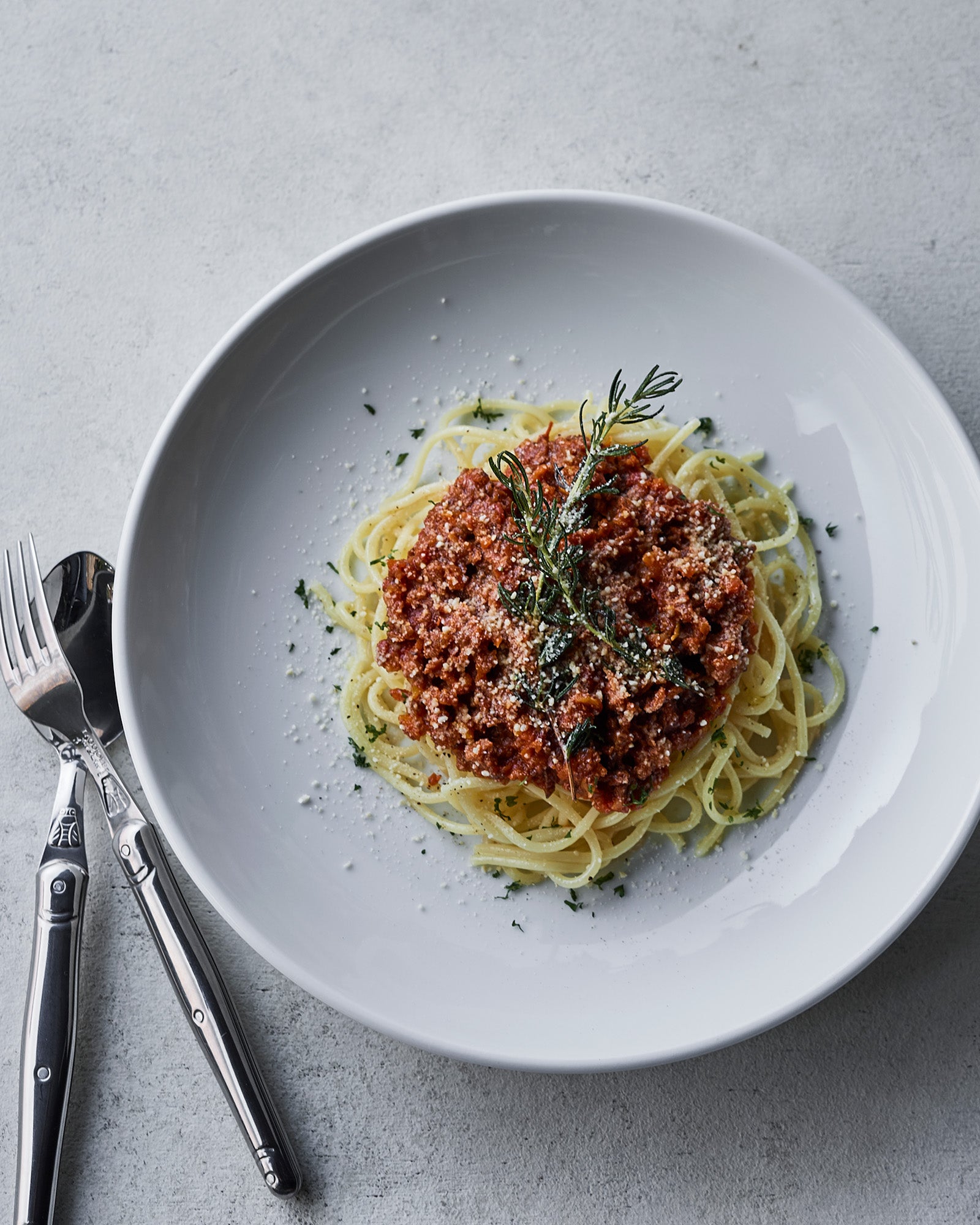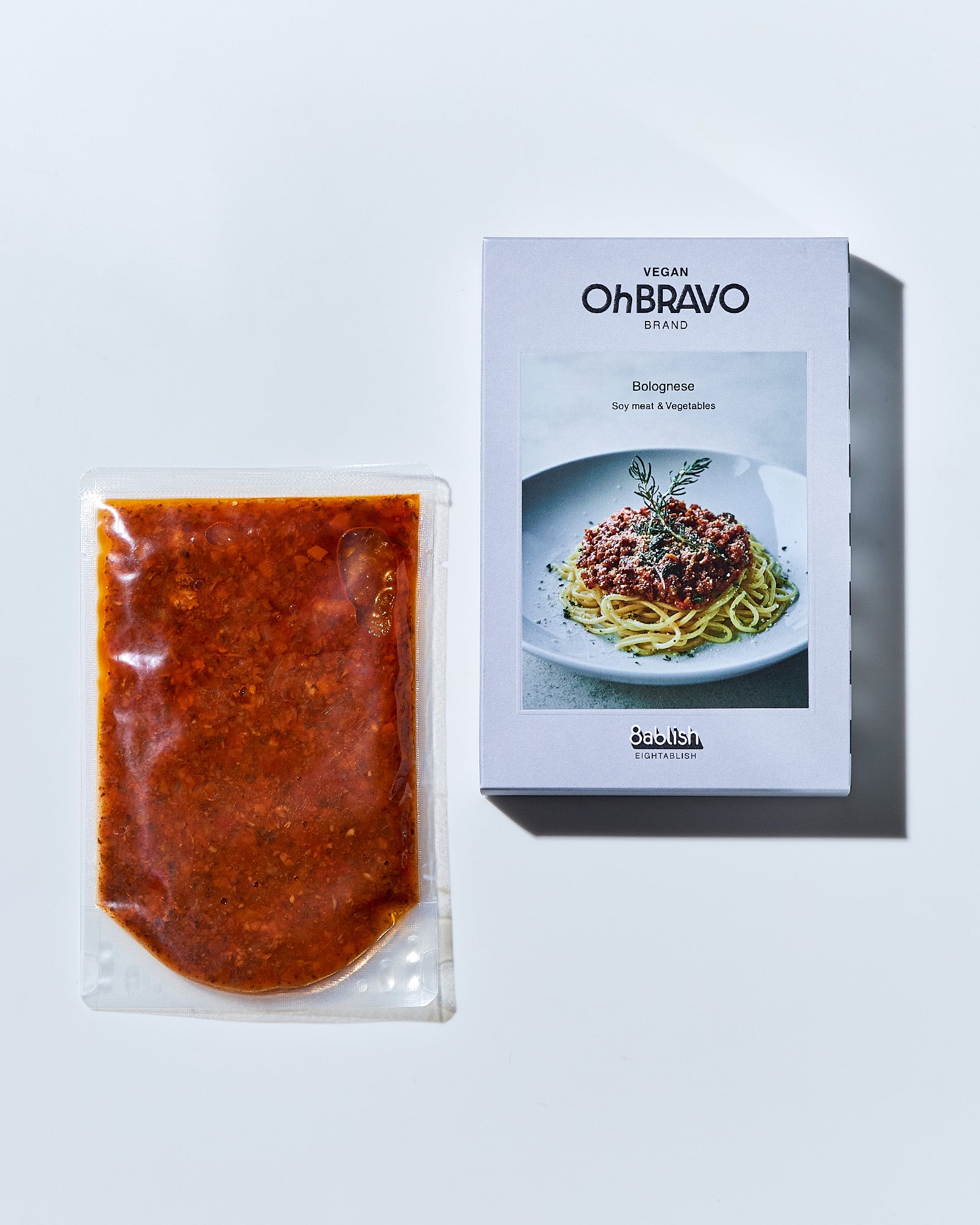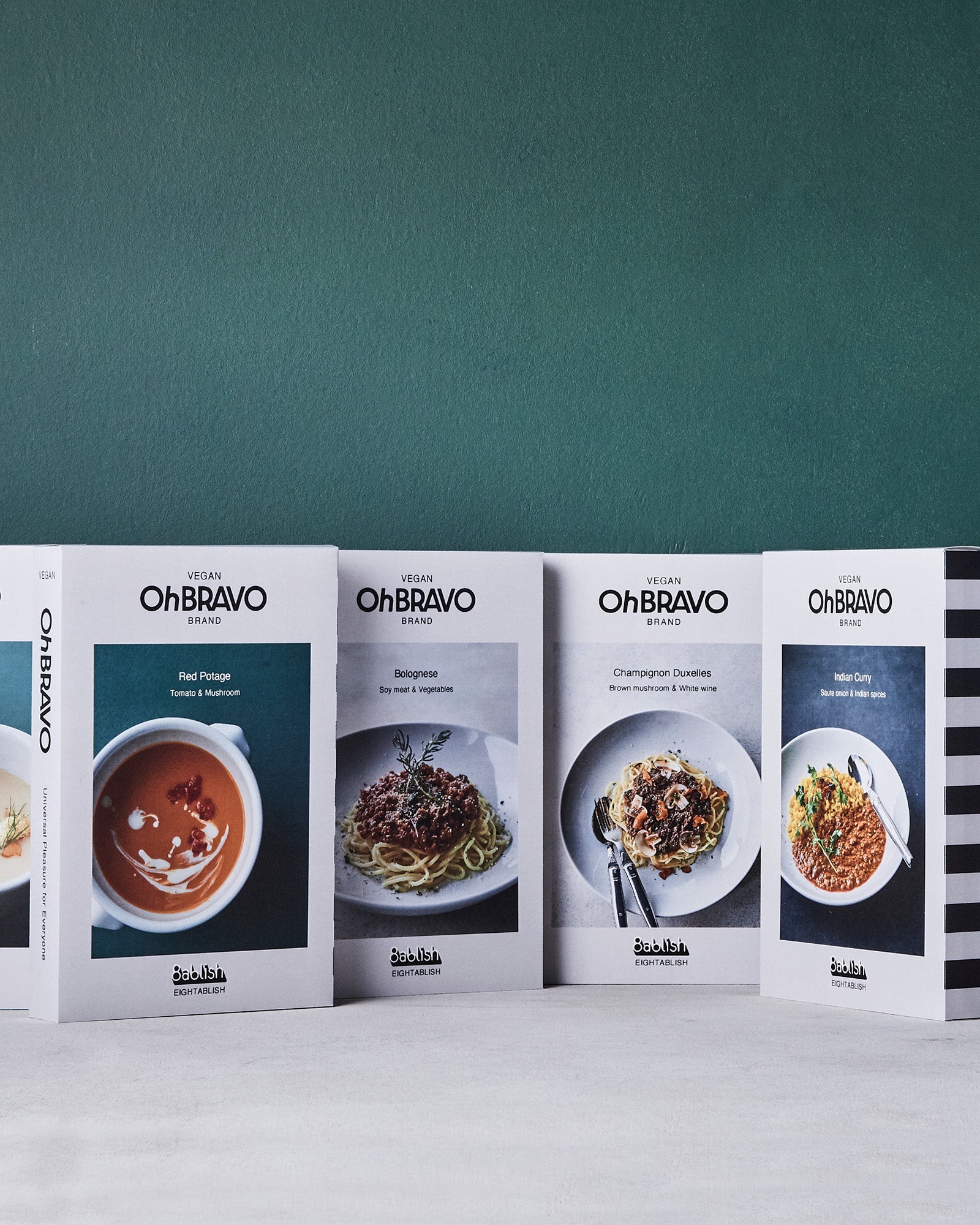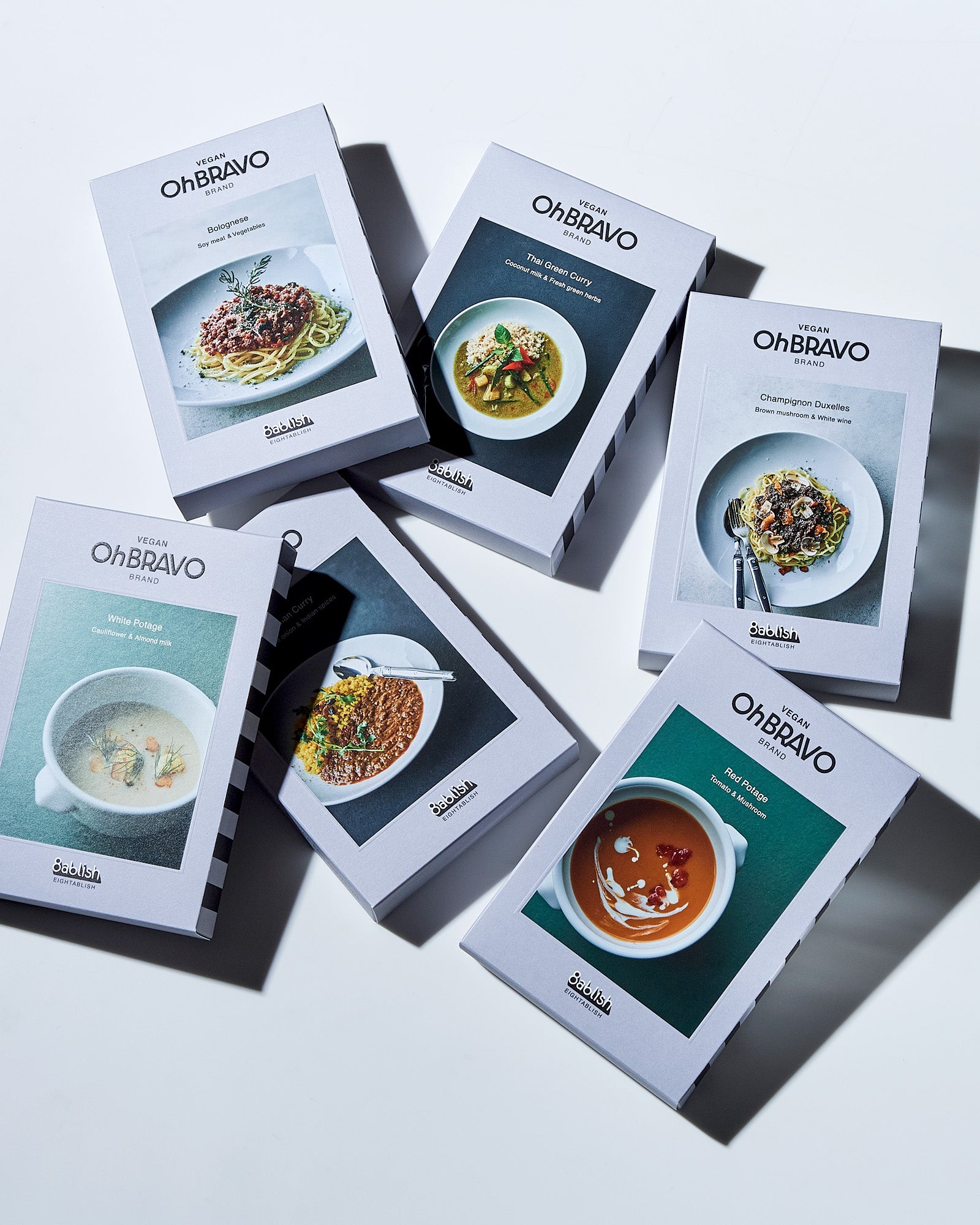 A long-term storage food series "OhBRAVO" that allows you to easily enjoy the taste of a full-fledged restaurant at home. Adopted a recipe from 8ablish, which has a reputation for vegan cuisine. It is carefully made with natural and organic ingredients, so it can be enjoyed by people who have restrictions on ingredients.

A vegan meat sauce made with aromatic vegetables, organic tomatoes, mushrooms, and soy meat simmered with herbs and spices in Italian red wine. The deep flavor that condenses the umami is also recommended for tacos and hamburger sauce.

■Contents (for one person)
120g

■ Expiration date We will deliver products that are stored at room temperature for more than 6 months.

Ingredients Organic whole tomatoes (from Italy), organic onions, brown mushrooms, organic carrots, red wine, olive oil, dried soy meat, organic maple syrup, coriander powder, sea salt, garlic, chili powder, nutmeg powder, black pepper, rosemary. , thyme, hawk's claw, bay leaf

■Allergic ingredients (out of 28 specific raw materials)
Soybeans * Manufactured in the same workshop as products using wheat and peanuts.