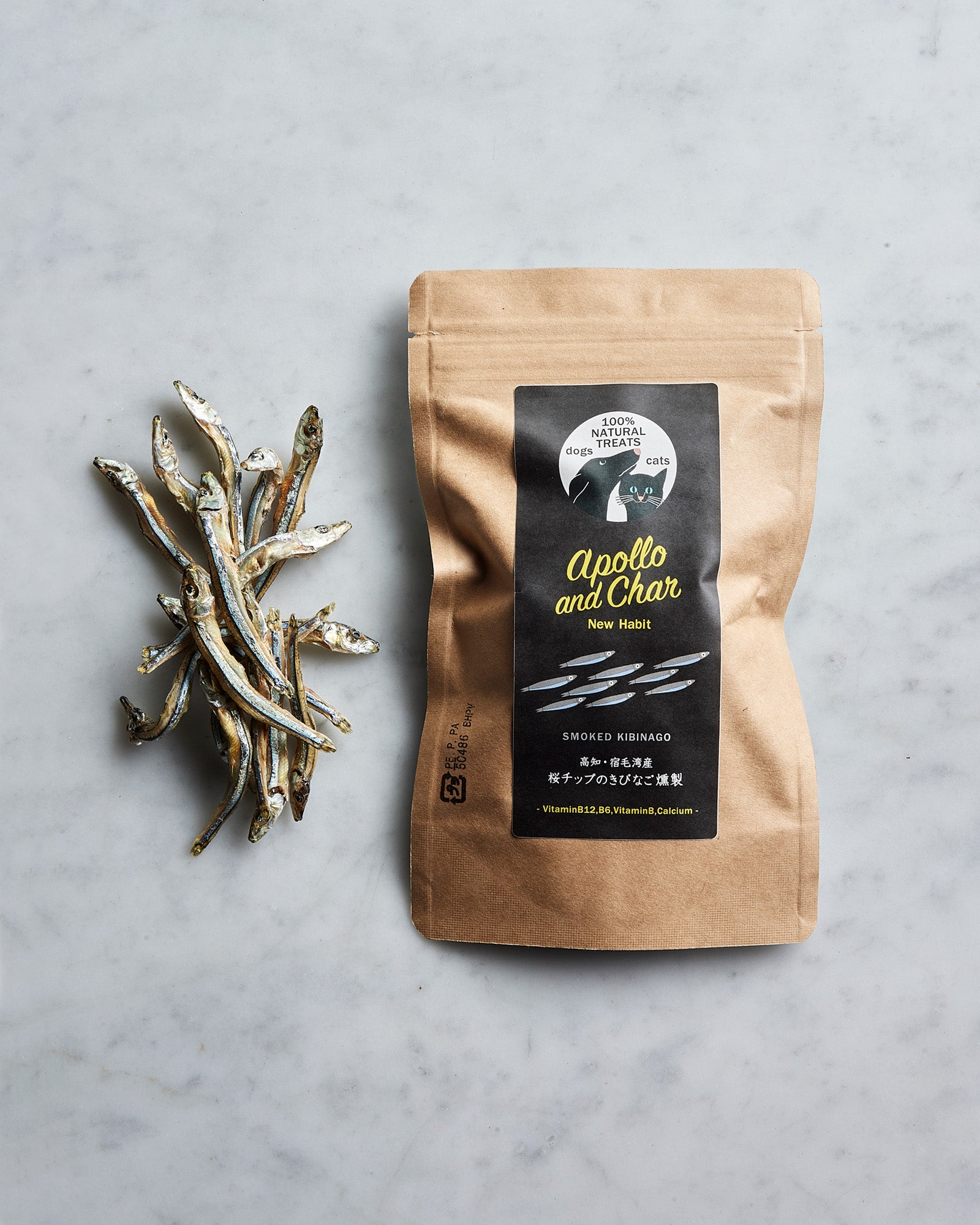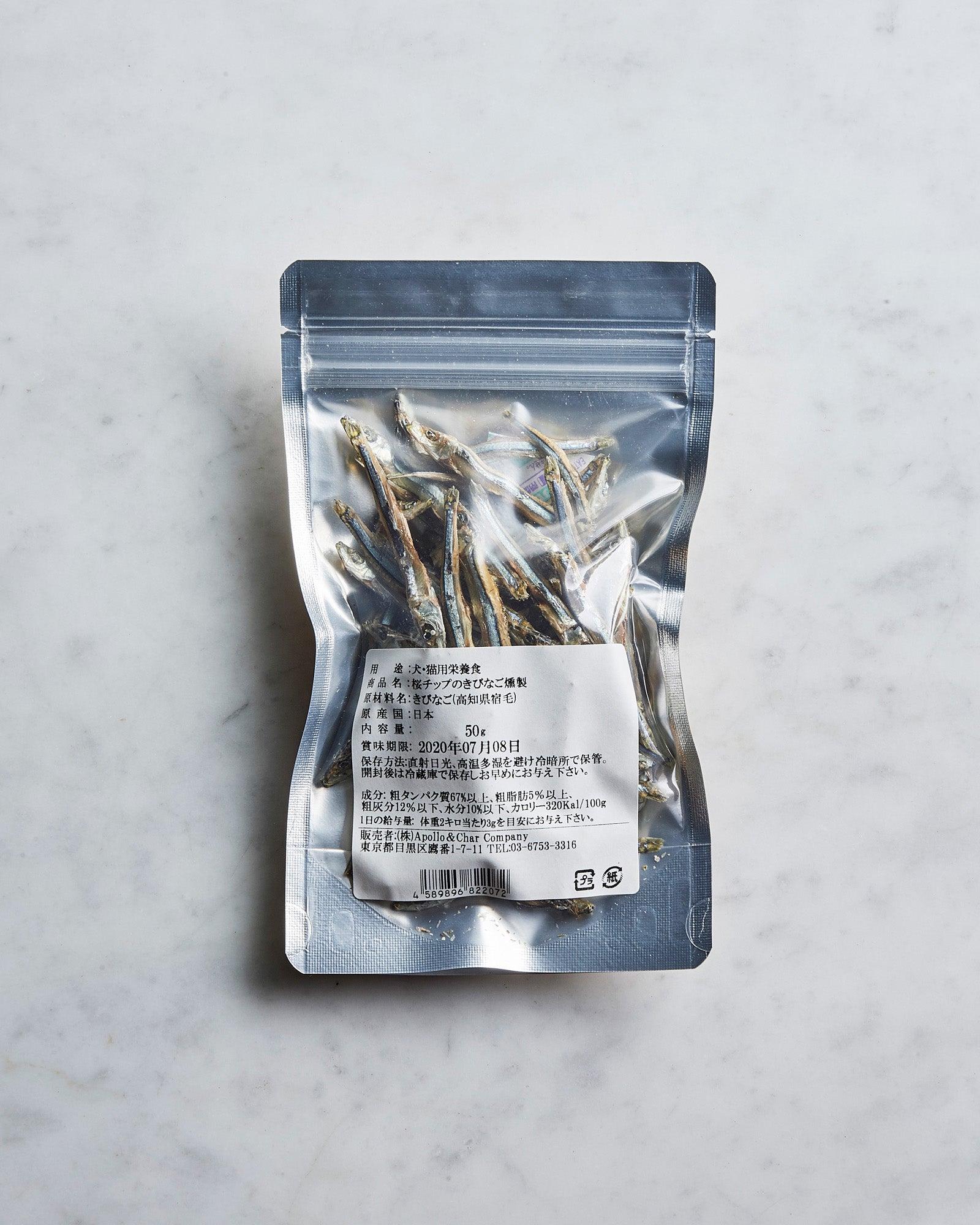 Smoked Kibinago with Sakura Chips
100% natural pet treats for dogs and cats.
Fresh Kibinago caught in Sukumo Bay is dried without salt and smoked with cherry blossom chips. You can eat it as it is.
Kibinago is rich in vitamin B12, vitamin B6, vitamin D, niacin, and protein, which are essential for promoting growth. Especially recommended for pregnant and lactating dogs. Dogs need 14 times more calcium than humans, making it the perfect supplement. No salt. No additives, no coloring.
■Contents: 50g
■Ingredients: Kibinago (produced in Sukumo City, Kochi Prefecture)