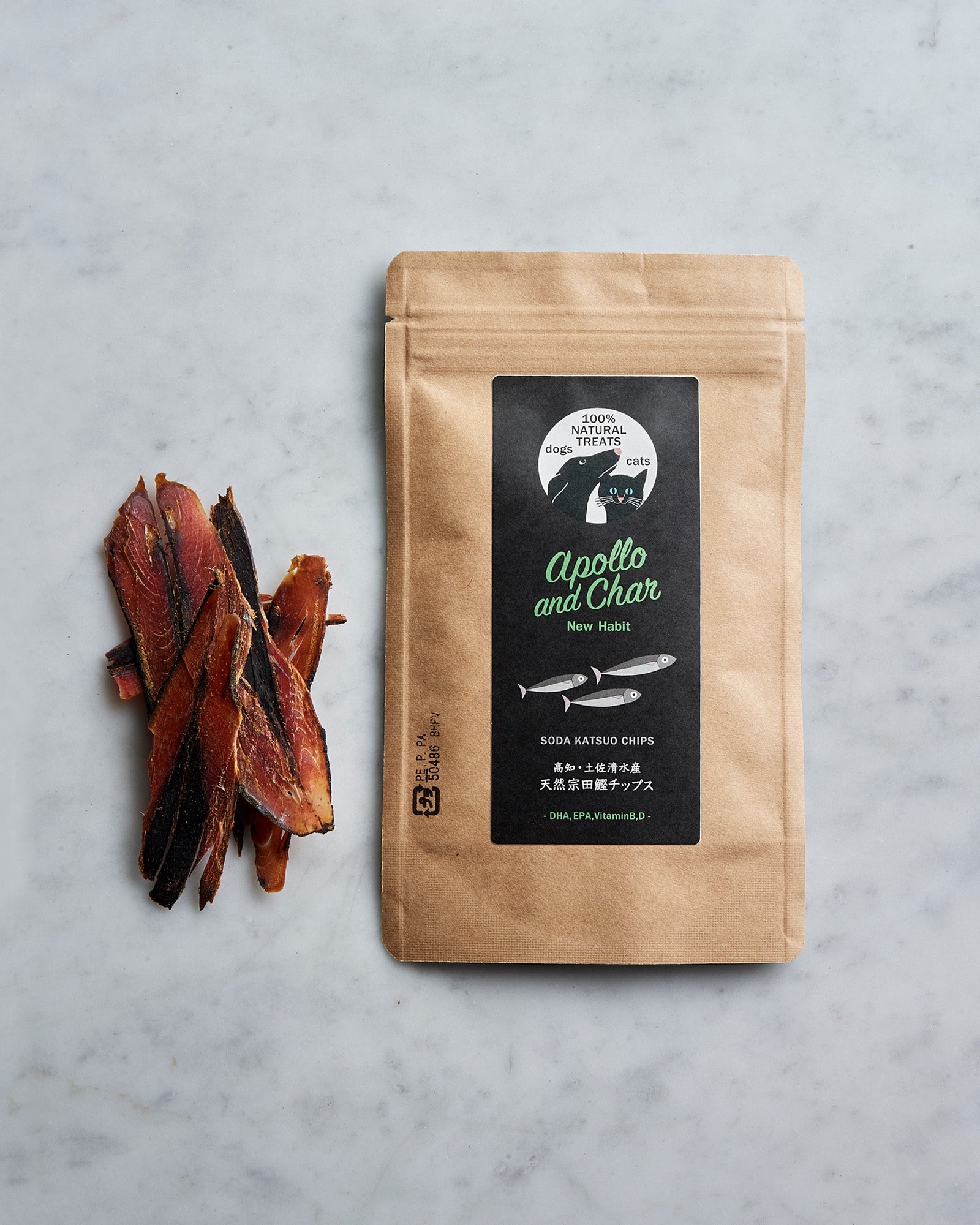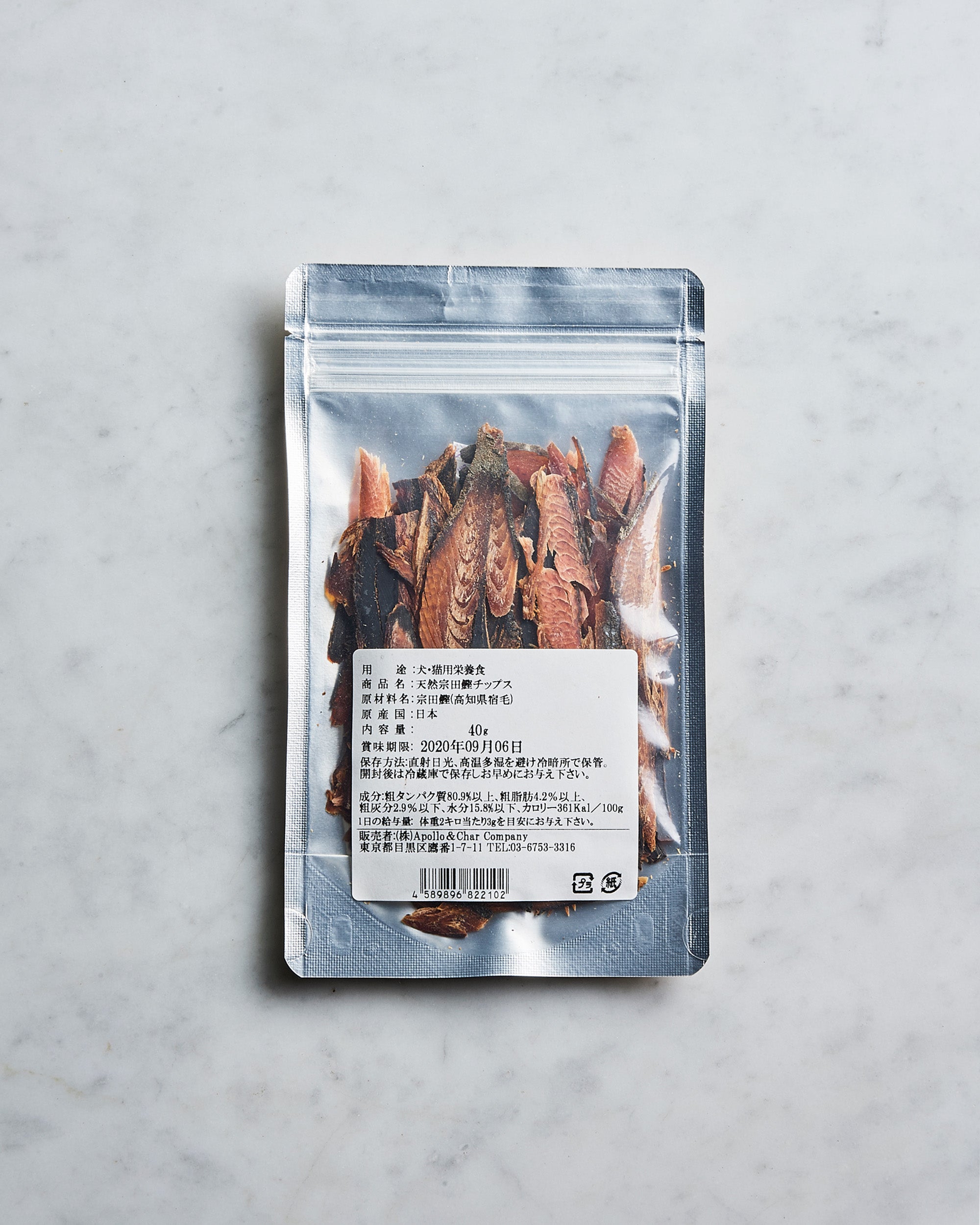 Natural Soda Bonito Chips
100% natural pet treats for dogs and cats.
Thick-sliced chips of fresh natural Soda bonito (bonito) caught off the coast of Tosashimizu, Kochi Prefecture. It has a good fragrance and is soft, so it can be easily torn by hand.
The content of taurine, a nutrient necessary for healthy liver function, is three times that of katsuobushi. It also contains many essential amino acids, vitamin D, and B vitamins. You can give it as a treat or mix it with food. No salt. No additives, no coloring.
■Contents: 40g
■Ingredients: Soda Bonito (produced in Tosashimizu City, Kochi Prefecture)