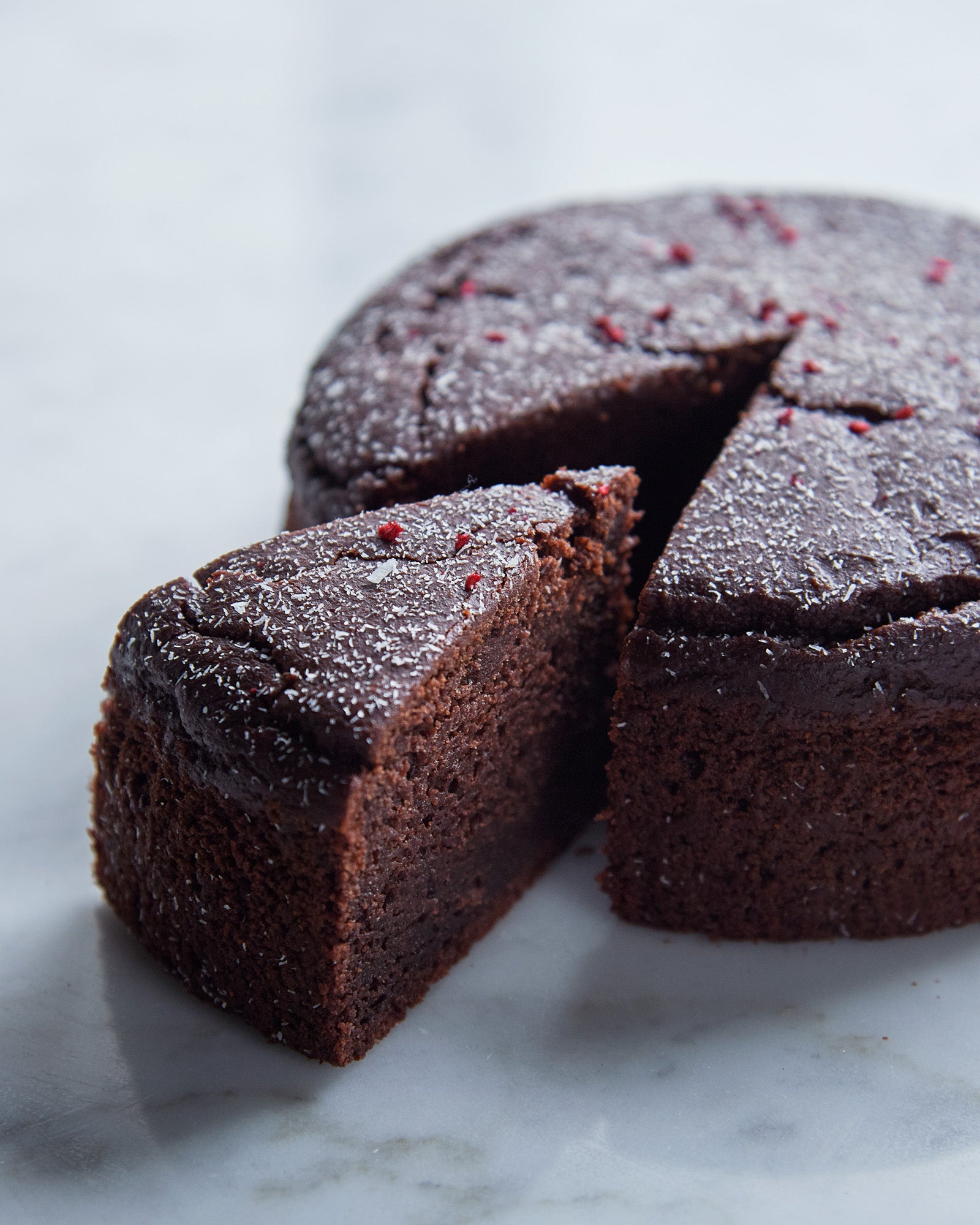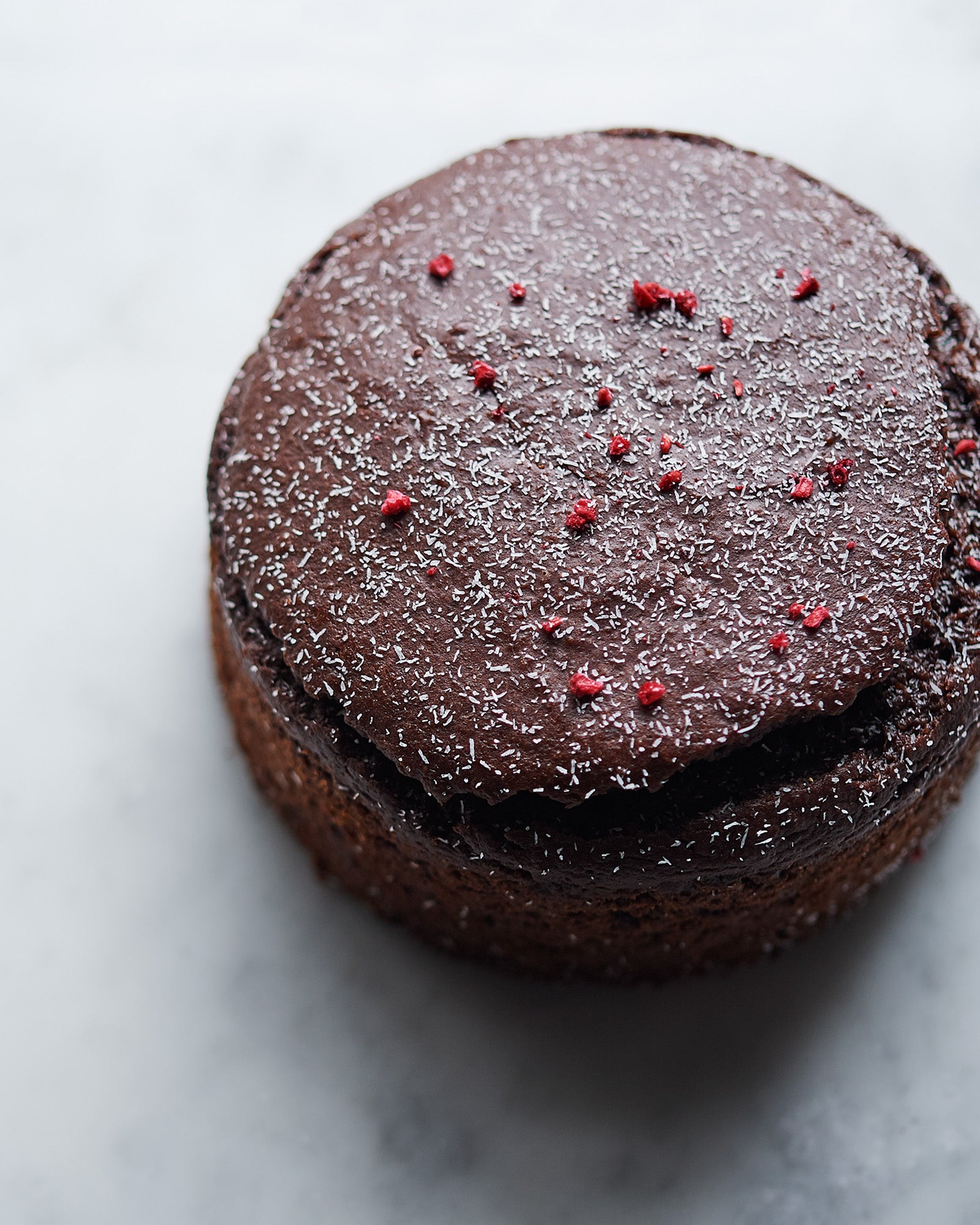 Gateau Chocolate [Aoyama store pick up]
Description

プレート&キャンドル

注意事項
Gateau chocolat with a luxurious mix of 100% high-quality French cocoa mass based on rice flour. A wheat-free, gluten-free cake that allows you to simply enjoy the original flavor of cacao that spreads moist and fluffy. Dried raspberry and coconut fine powder snow fell on the top. Freshly baked and frozen immediately and delivered in a cake box.

■ Size Hole size No. 4 (approximately 12 cm) / for 4-6 people)
Hall size 5 (about 15cm / for 6-8 people)

■Expiration date Keep refrigerated and consume within 3 days.

Ingredients Organic rice, organic coconut milk, tofu, almond powder, organic maple syrup, organic coconut sugar, cocoa mass, rapeseed oil, cocoa powder, organic vanilla extract, raspberry, organic coconut fines. / Baking powder (aluminum free)

■Allergic ingredients (out of 28 specific raw materials)
Soybeans, almonds * Manufactured in the same workshop as products using wheat and peanuts.
*In rare cases, small lumps of tofu used as raw material may appear white in the dough, but there is no problem with the quality.

*It will be delivered by cool frozen delivery. If you place an order with cool refrigerated items and room temperature items, they will be packaged separately.
-------------------------------------------------- ------------

★This is an order cake that can be picked up at the Aoyama store.
(Cannot be picked up at the Toyama store.)
Please be sure to read the following notes before ordering.

(1) Please note that although the product will be picked up at the store, it is necessary to fill in the address due to the system.

② We accept orders up to 3 days before the desired pick-up date. Please fill in the desired pick-up date and approximate arrival time in "AM" or "PM" in the remarks column. (Parlor 8ablish Hours: 10:00-18:00)

③Cancellations cannot be made after an order has been placed.

④ We will attach a message cookie plate and candles (5) as a set. The standard message is "Happy Birthday". If you would like any other message, please write it in the remarks column.

メッセージクッキープレート&キャンドル(5本)をセットでお付けいたします。通常メッセージは「Happy Birthday」でご用意いたします。その他メッセージをご希望の方は、備考欄にお書き添えください。
★配送商品ではありません
★富山店ではお受け取りいただけません

①店頭受取り商品になりますが、システムの関係上住所をご記入いただく必要がございますのでご了承ください。

②お受取り希望日の3日前までご注文を承ります。ご注文時にご希望日時をご選択ください。

③ご注文後のキャンセルは致しかねます。