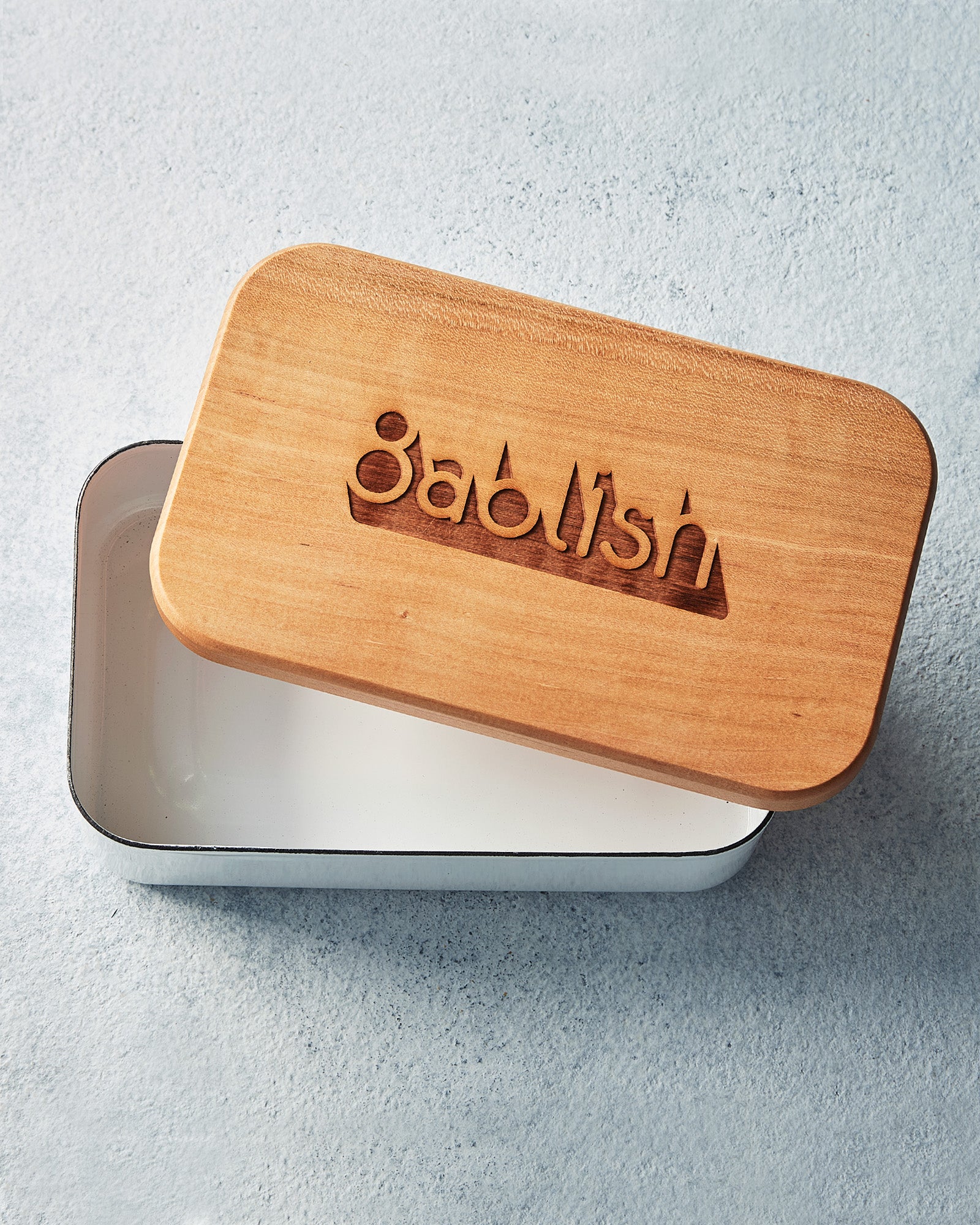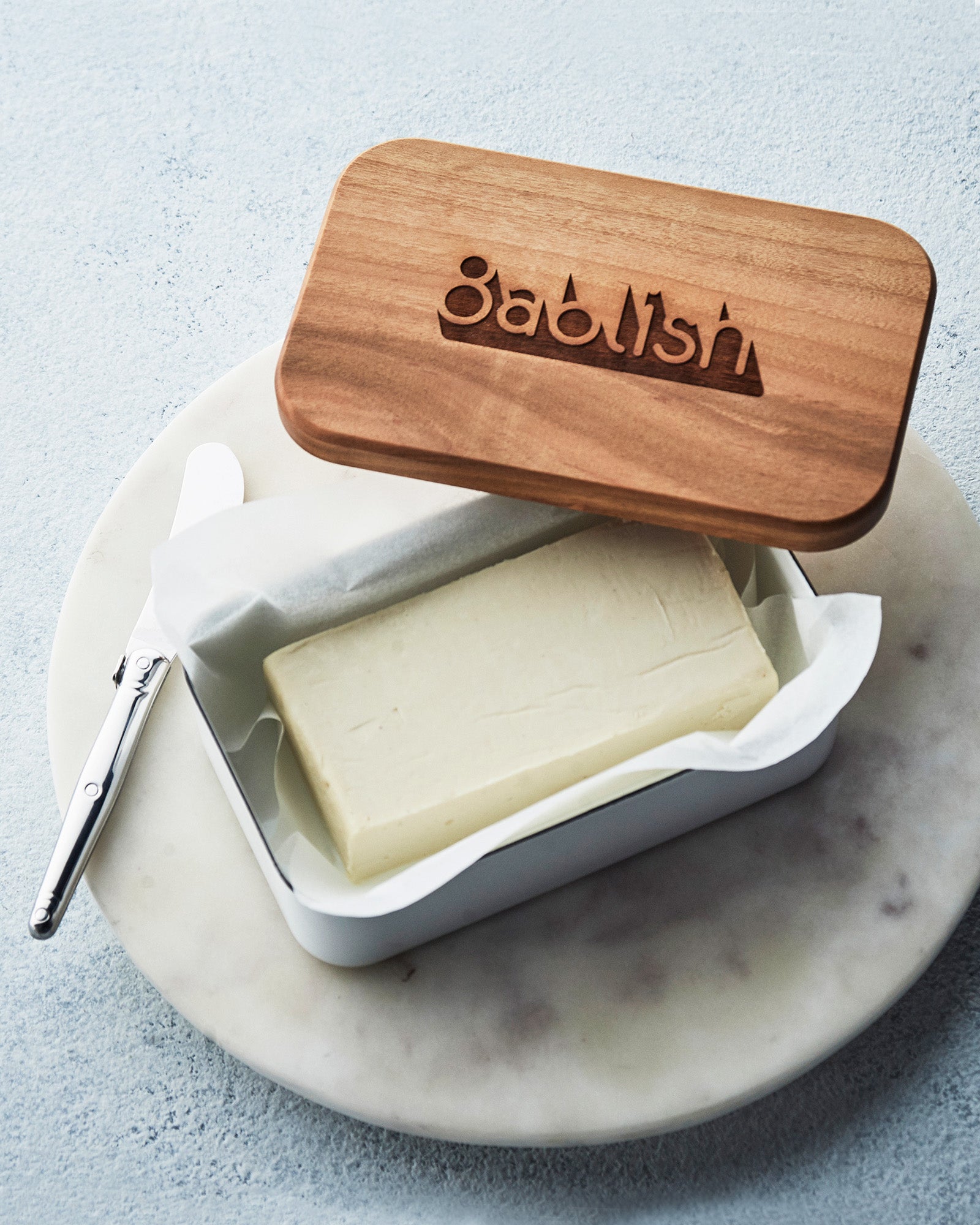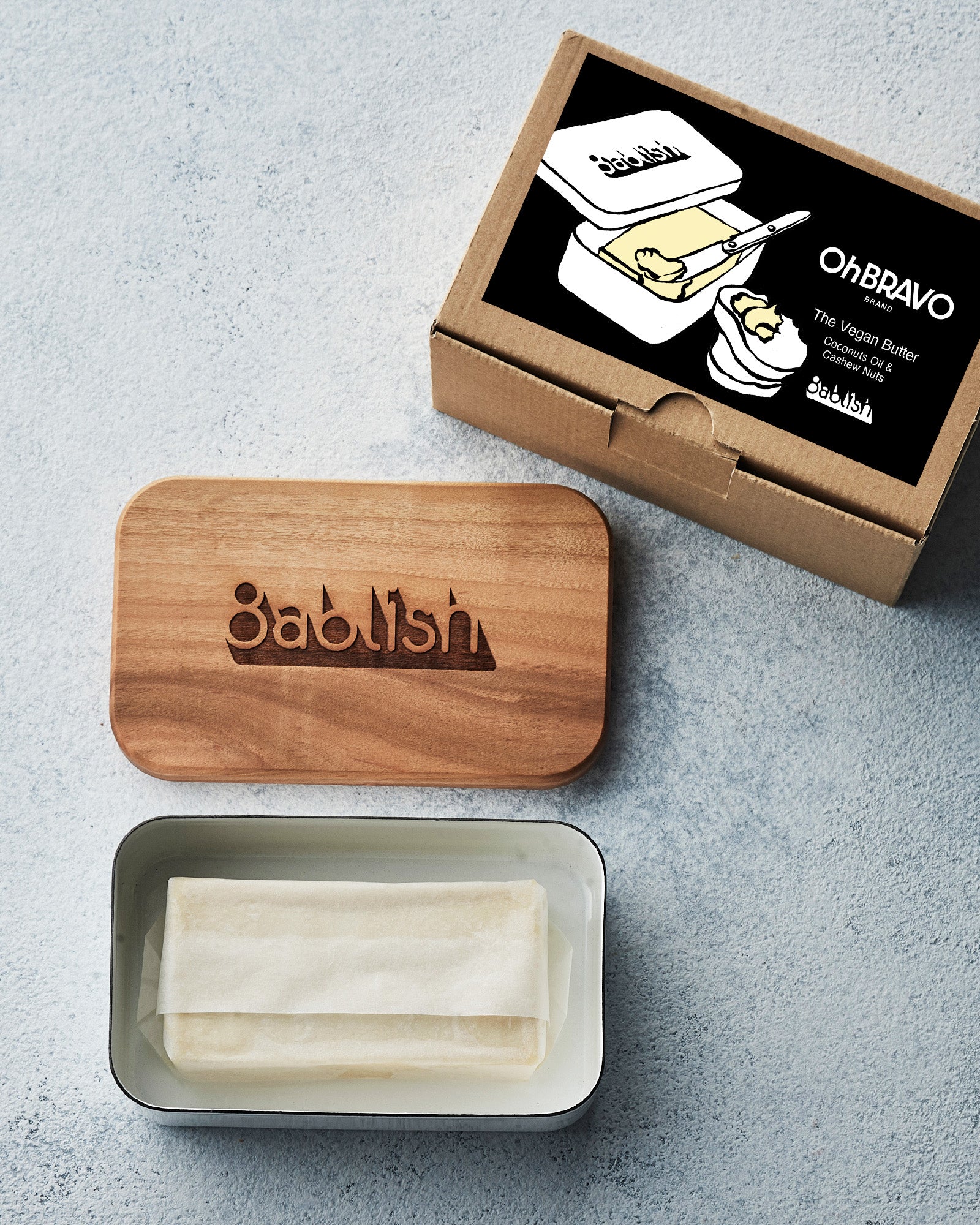 A butter case that combines a natural wood (cherry blossom) lid with an enamel butter case that does not transfer odors and is highly cooling. The lid can be used as a cutting board with butter on it. This is a special version of the product of the long-established enamel maker "Noda Horo", which has been in business since 1934, with the 8ablish original logo branded.
*Because each item is branded by hand, there may be slight individual differences. Please note.

■ size
W157×D97×H52 mm (with lid)

* Only the enamel body can be used in an open flame or in an oven.
IH, microwave oven and dishwasher cannot be used.