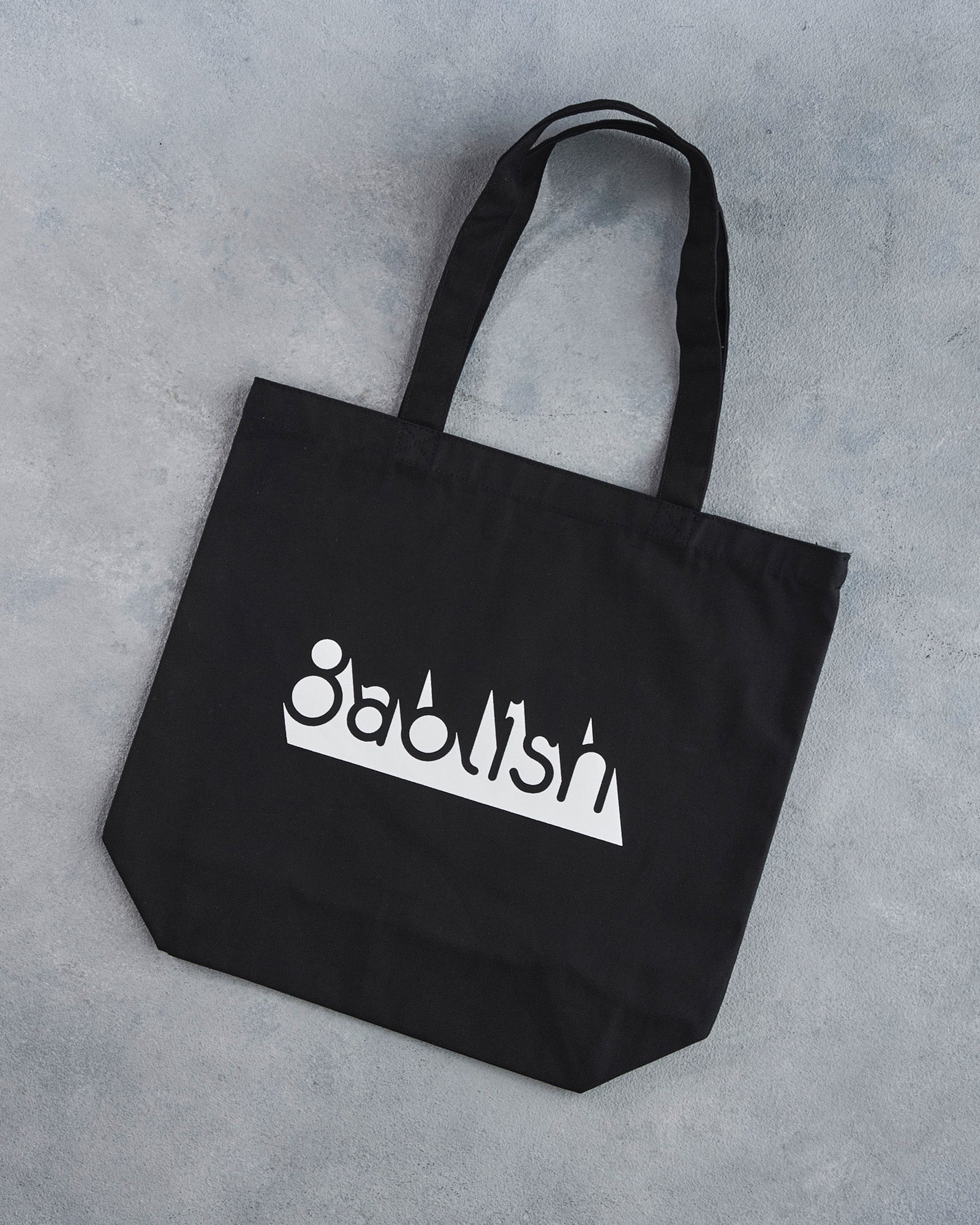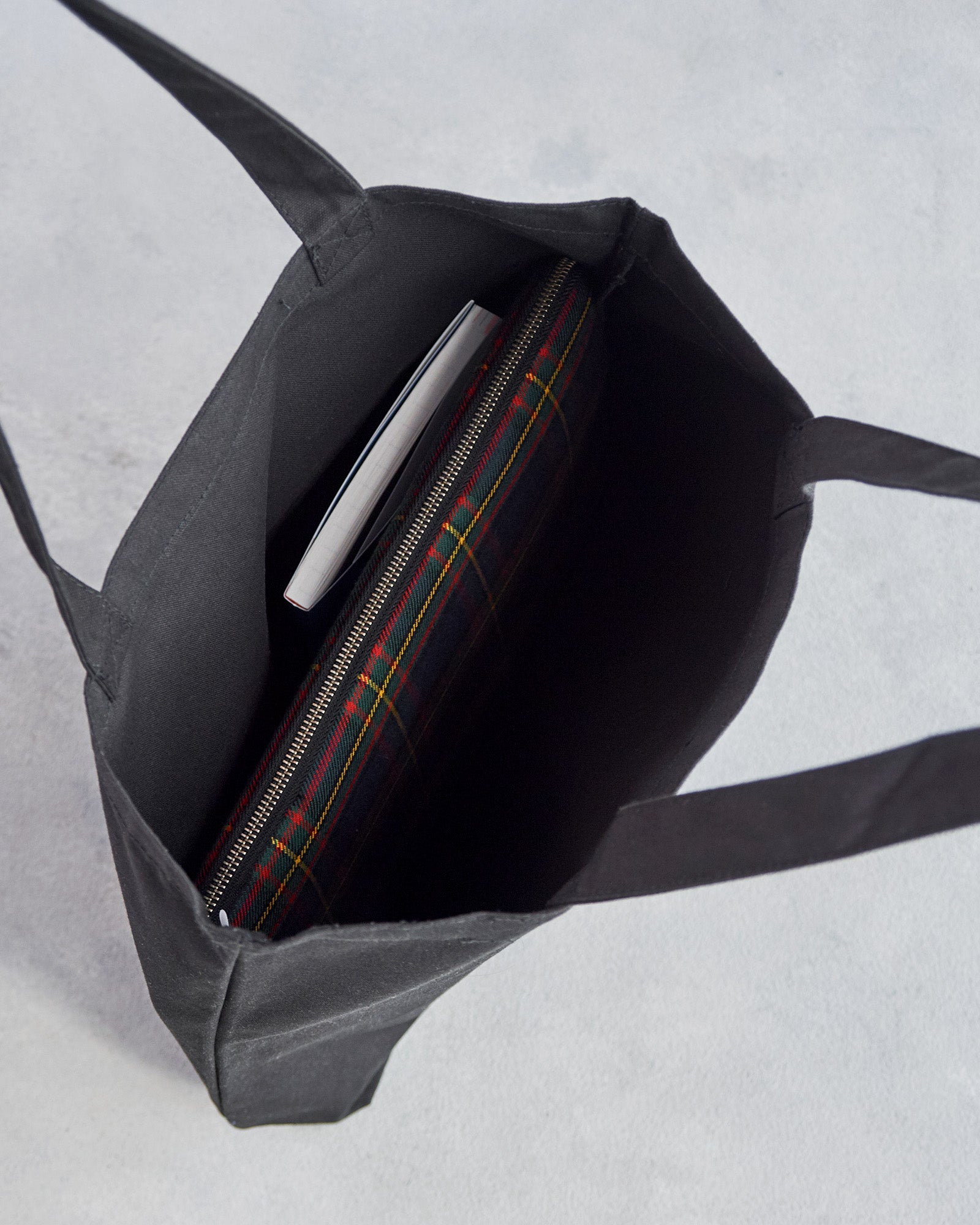 8ablish logo cotton bag. The cotton material is soft and light while being firm and durable, so you can easily wear it on your shoulder. The size of the laptop computer can fit both vertically and horizontally, and there is plenty of room to put it in and take it out. (*The photo shows a 13-inch laptop on its side.)
Basic black that you will never get tired of will tighten your outfit for the day. A versatile bag that can be used every day, such as shopping, sports, walking, and commuting.

■ Size Body: approx. width 42 x height 38 x gusset 13 cm
A handle: About width 3*55cm
Capacity: about 14L

■ Material Cotton about 12oz

■Handling Precautions ・Due to the nature of the material and print, this product cannot be washed.
・Please note that the color may fade or transfer due to rain, moisture, friction, etc.
・Please refrain from ironing.
・The design part is silk screen printing. Please note that there may be individual differences due to hand printing.
・In rare cases, there may be clumps of NEP fiber, but please enjoy it as a characteristic of the material.