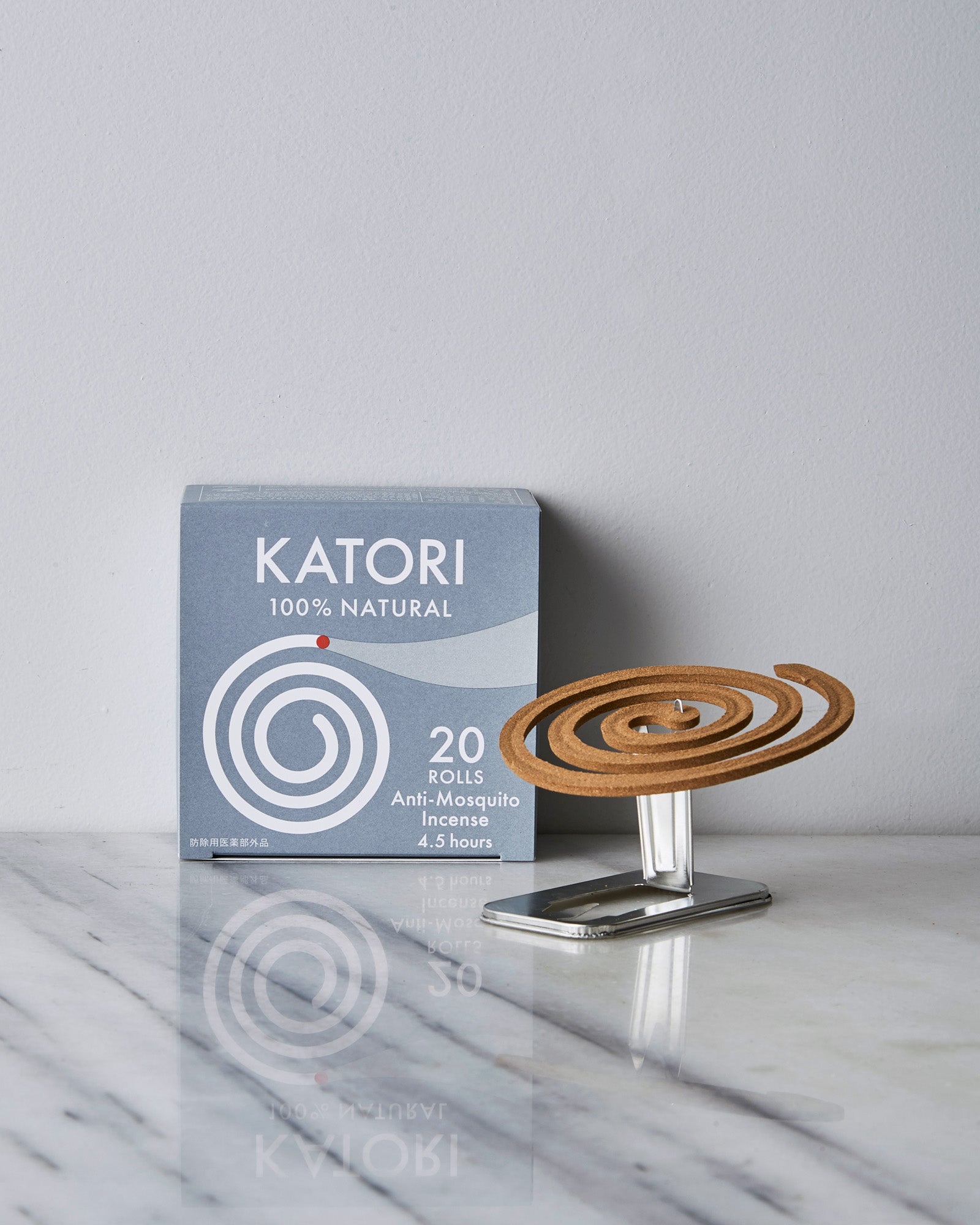 Traditional mosquito repellent incense made from 100% plants. (Quasi-drug) The rustic brown color is a sign of nature, with no artificial colors or chemicals.
The naturally-born insect repellent ingredient pyrethrin contained in natural insect repellent chrysanthemum keeps mosquitoes and pests away. Synthetic insecticide pyrethroid is not used. The smoke does not contain chemical compounds, so it is harmless to pets and small children. One roll can be used for approximately 4.5 hours. It is a collaboration product of "Rinnesha" and Apollo & Char, which develops and sells additive-free foods, organic agricultural and livestock products, and natural household goods, facing the safety and security of food, the environment, and living.
◎ Coloring agents and pesticides are not used.
◎ Comes with a tin incense holder.
◎ The usage time for one roll (4.5 hours) is a guideline when used in windless conditions.
◎ Please consider that the expiration date is about 3 years in an unopened package.
■ Contents: 20 rolls (10 rolls x 2)
■Ingredients: 40% pyrethrum powder (0.36% as total pyrethrin), mixed plant powder
■Country of manufacture: Japan