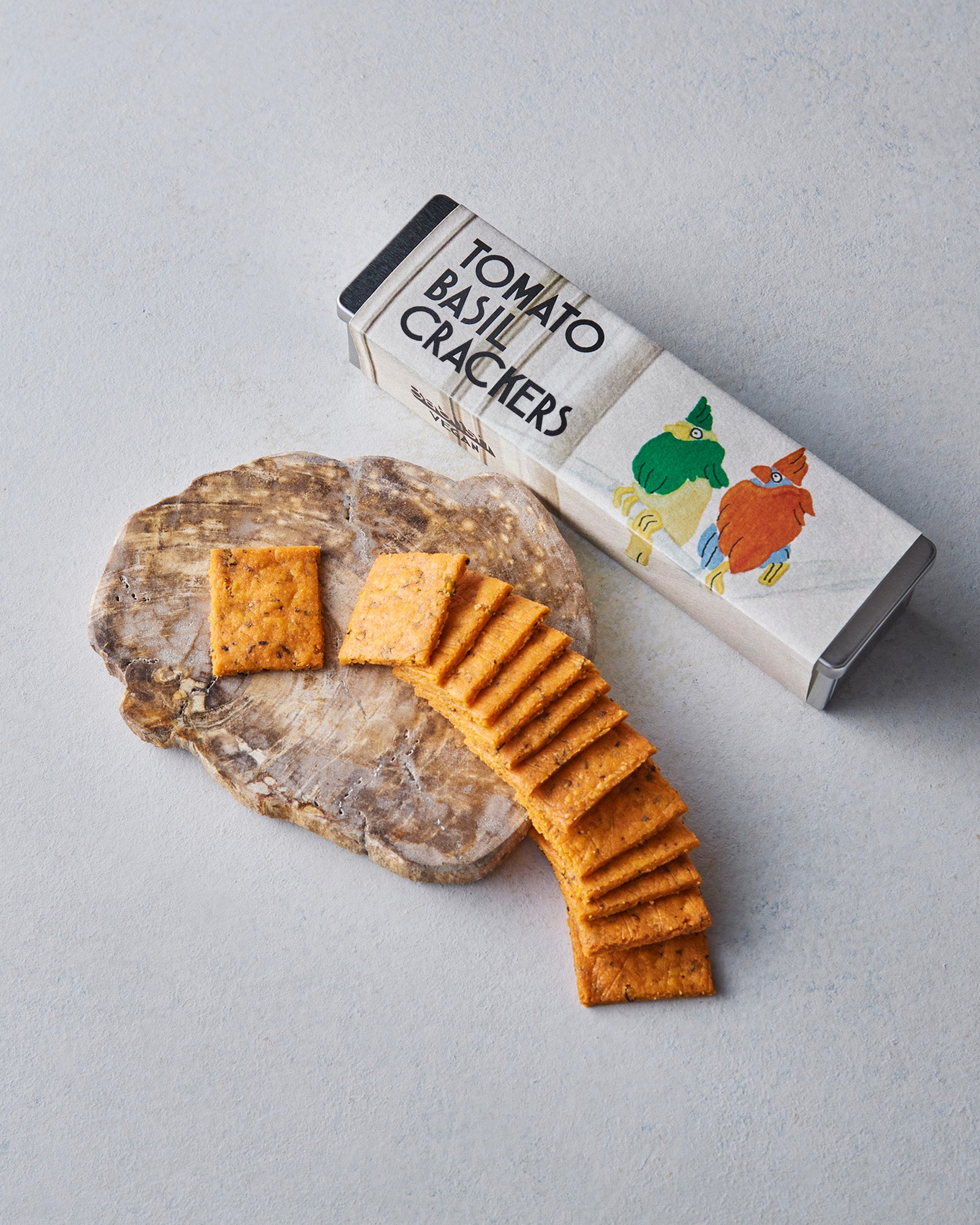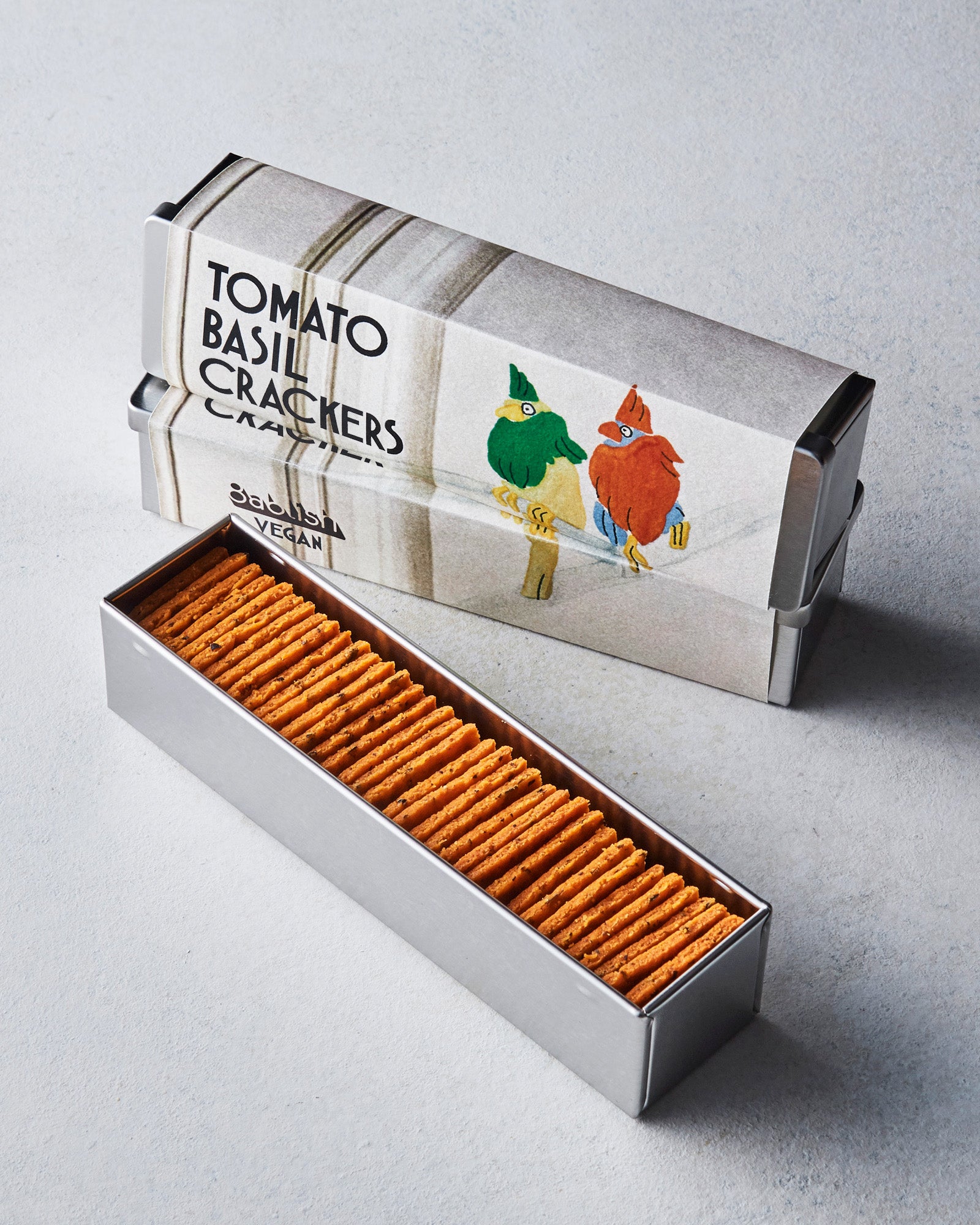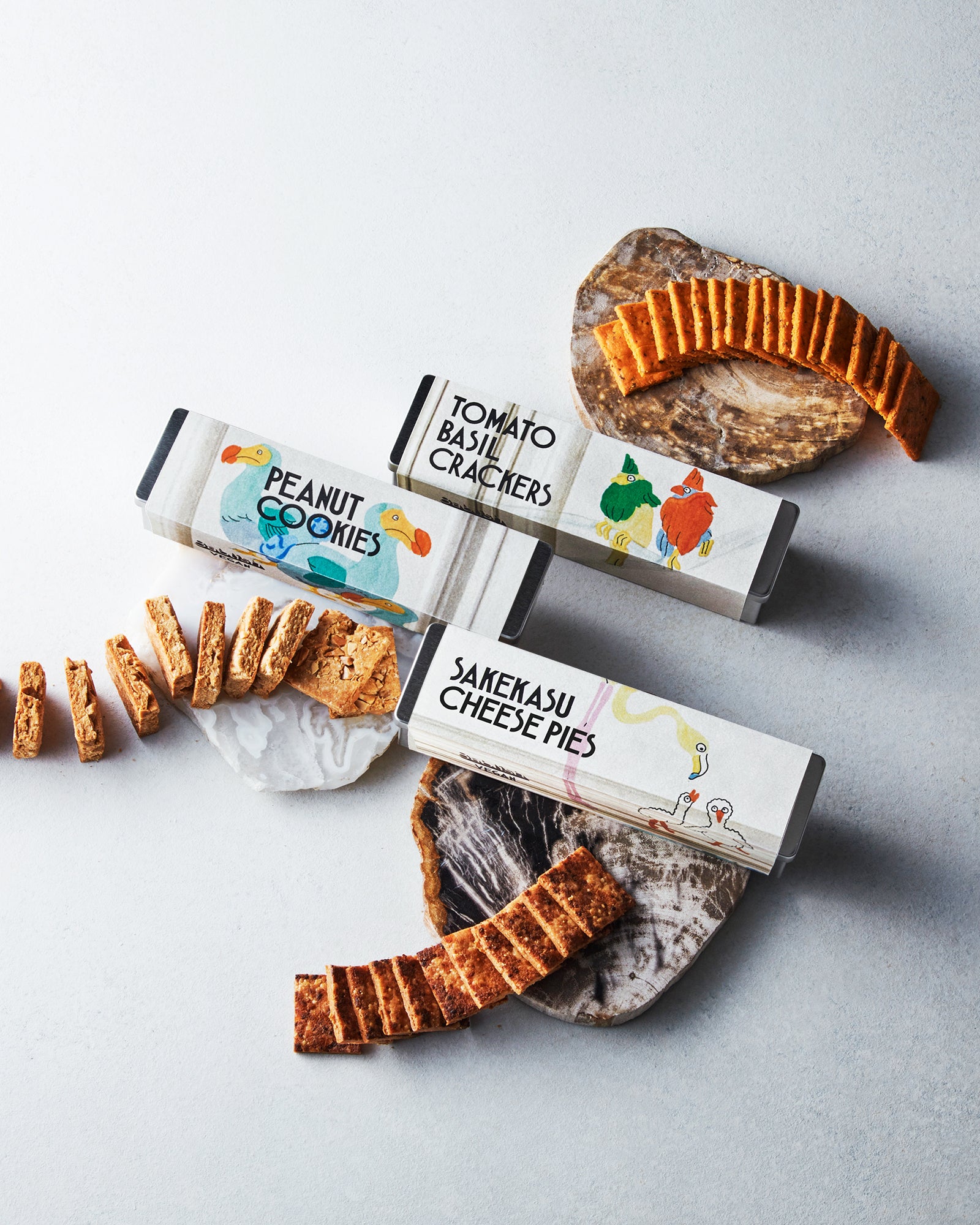 8ablish's popular product "Tomato Basil Pies" has been reborn as a crunchy cracker. Rice flour batter made with organic tomato, seasoned with basil and black pepper for just the right amount of saltiness.
* This product cannot be wrapped in wrapping paper or attached with Noshi. If you wish, please purchase a gift box.
■ Contents
35 pieces per can

■Size Can: 16.4 cm x 4.4 cm x 3.6 cm

■ Expiration date 30 days from production (stored at room temperature)

■Ingredients Rice flour (organic rice from Shiga Prefecture), almond powder, organic tomato juice, rapeseed oil, paprika powder, sea salt, garlic, dried basil, black pepper
■
Allergic ingredients (out of 28 specific raw materials)
almond
* Manufactured in the same workshop as products that use wheat, peanuts, and nuts.