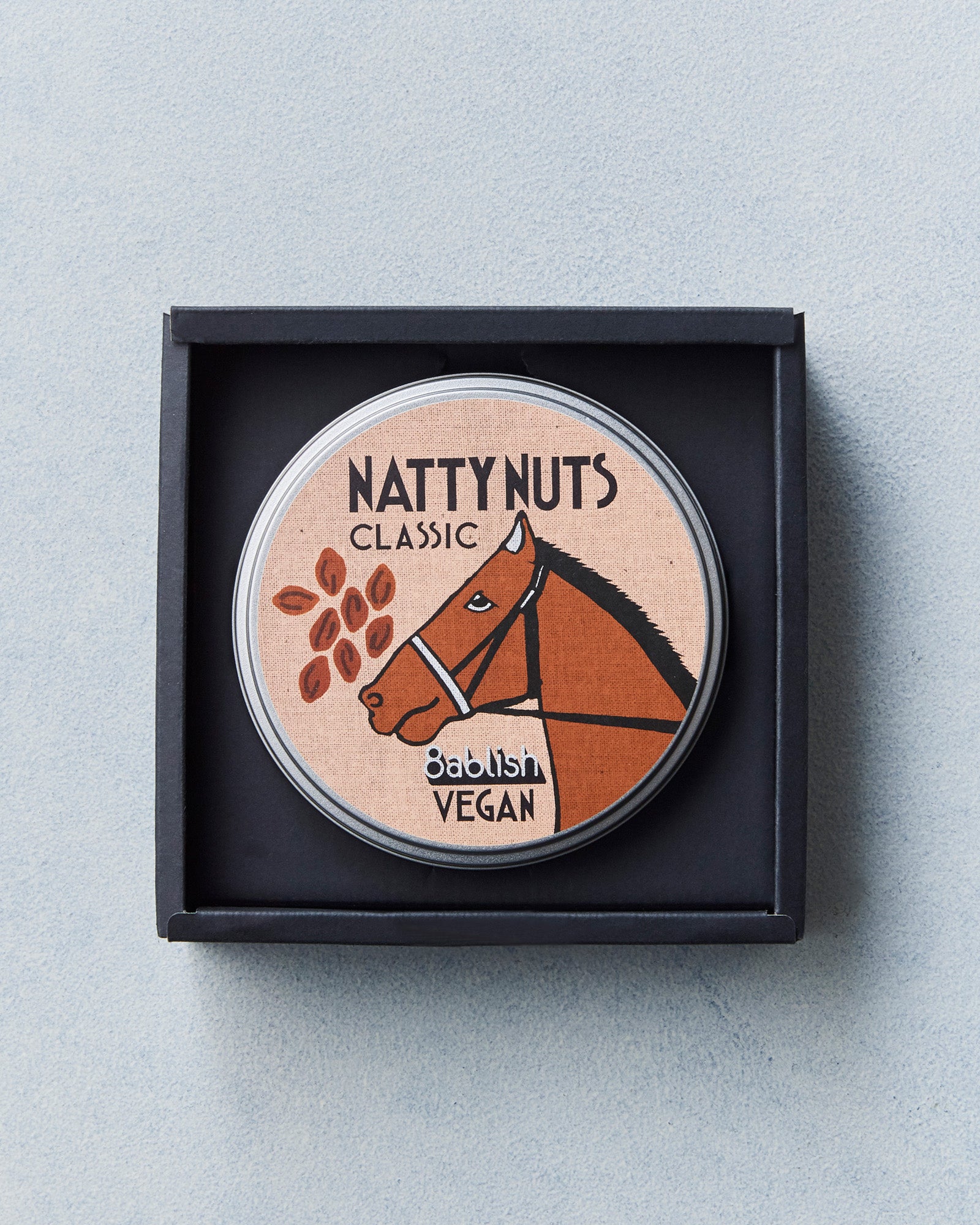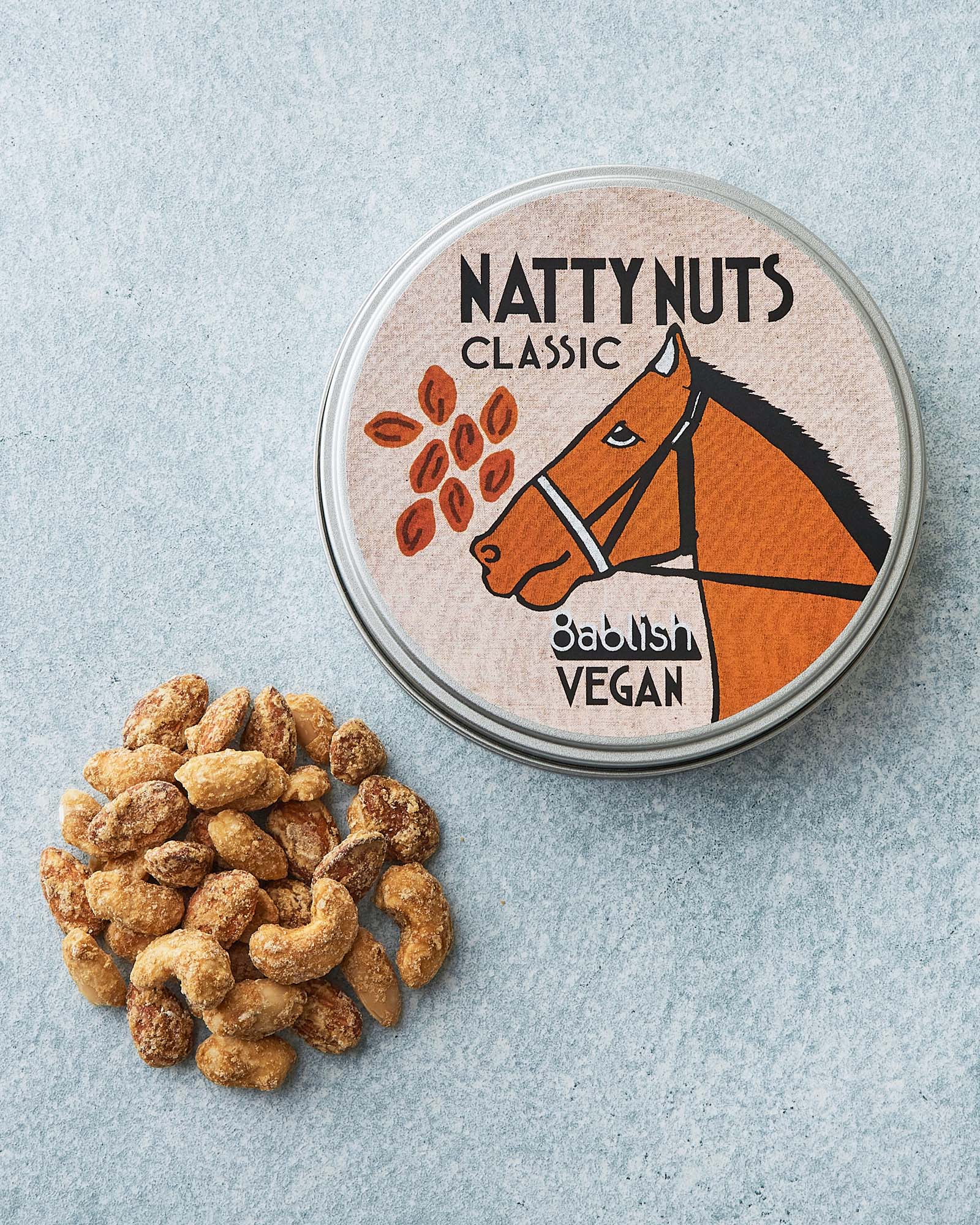 Nutty Nuts Classic Gift Box
Mainly almonds, peanuts and cashew nuts are added, and caramelized with only organic maple syrup and salt. Once you start eating with simple seasoning, you won't be able to stop.

It will be delivered in a chic black gift box.
When ordering, please choose whether or not to include wrapping paper and Noshi.
*If you wish to use Noshi, please specify the purpose, writing, name engraving, and desired content of Noshi in the "Remarks" column. (Example: Celebration, Kotobuki, family celebration, mid-year gift, year-end gift, etc.)
We will decide "bow knot" or "knot cut" according to the description. If there is no instruction, we will respond with a bow (red and white, 7 pieces) noshi without writing or engraving your name.

■ Contents about 150g

■Size Can: Diameter 12.4cm x 3.7cm

■ Expiration date We will deliver products that are stored at room temperature for 60 days or more.

■Ingredients Organic maple syrup, almonds, peanuts, organic cashews, sea salt

■Allergic ingredients (out of 28 specific raw materials)
Peanuts, almonds, cashew nuts *Manufactured in the same workshop as products that use wheat.