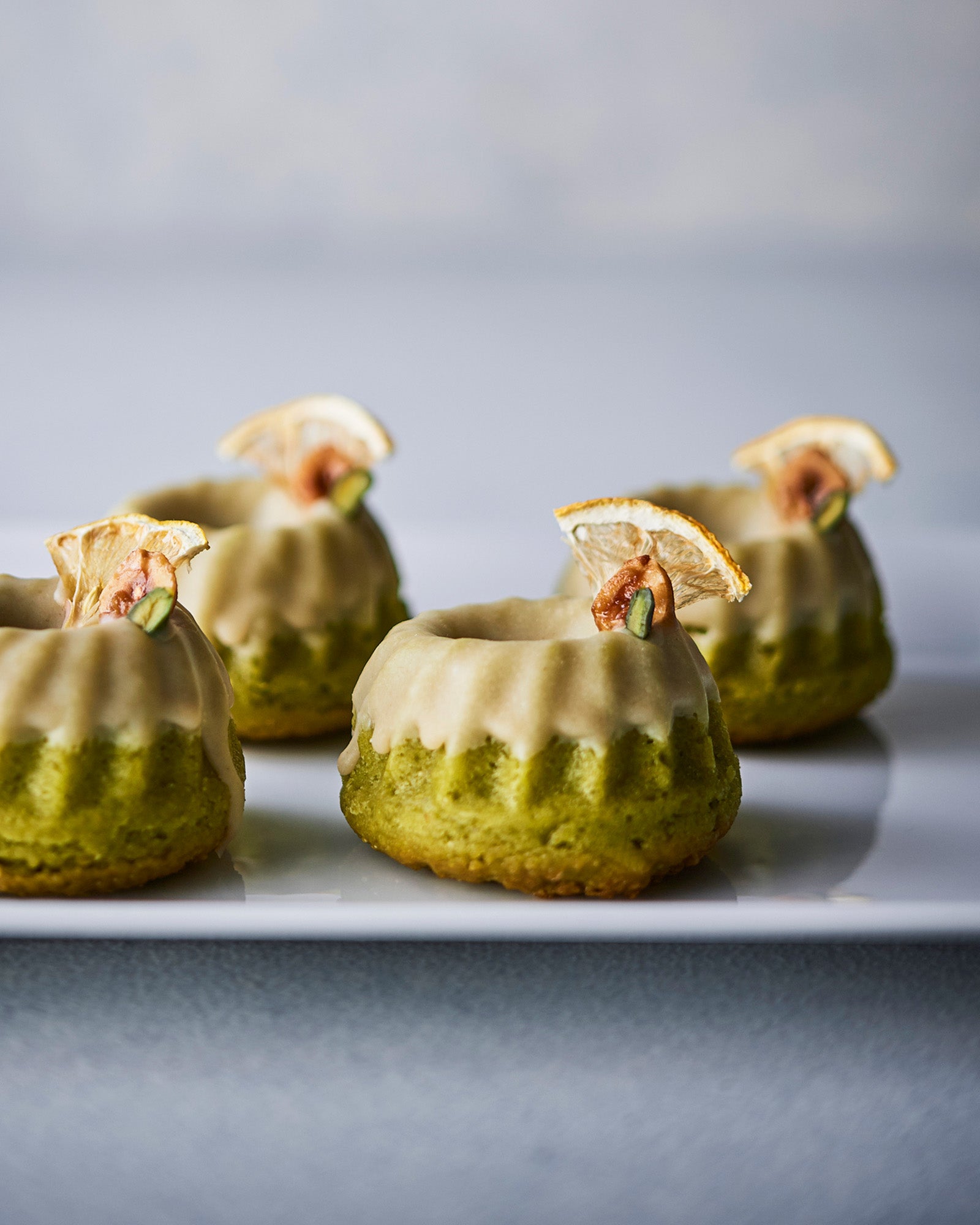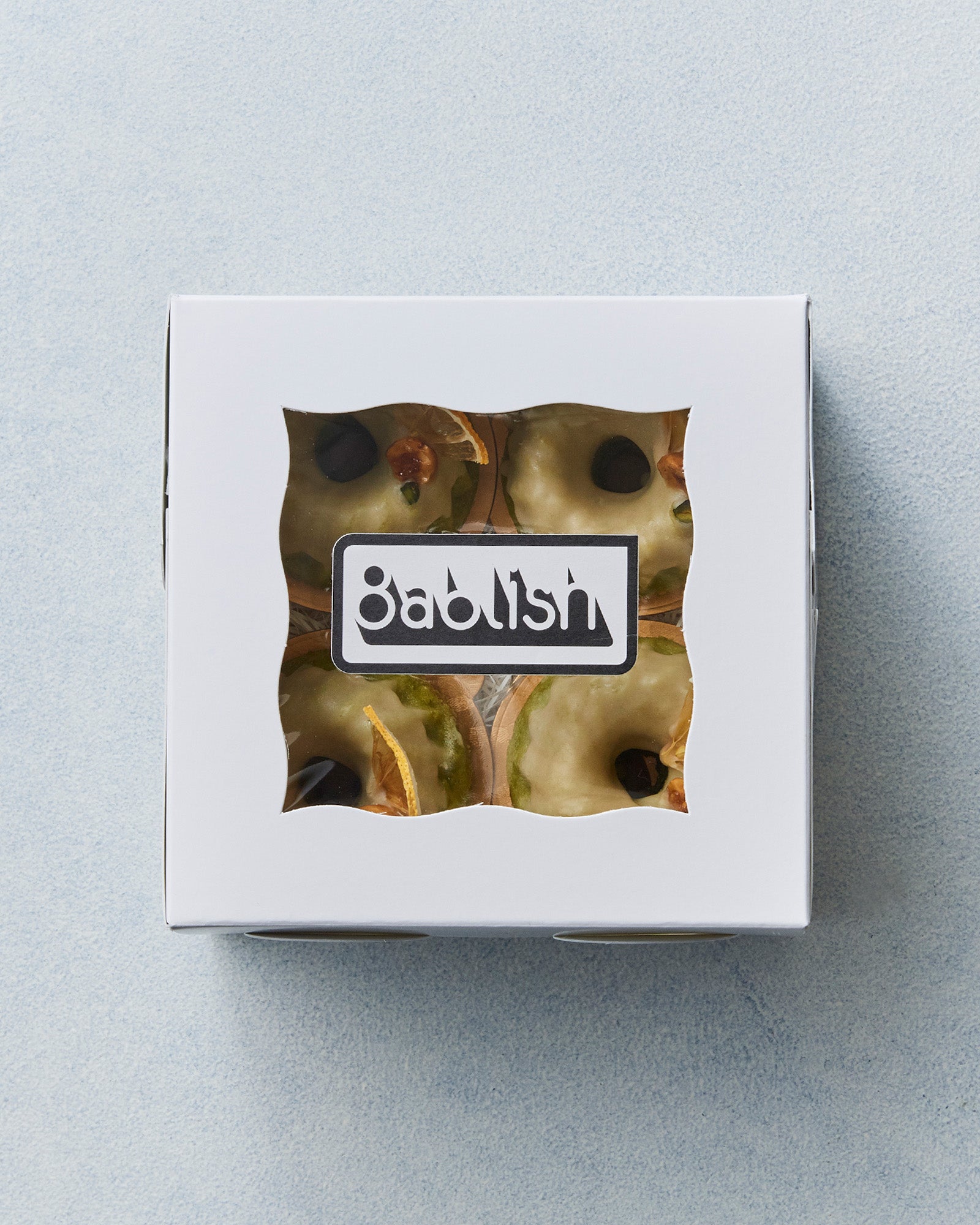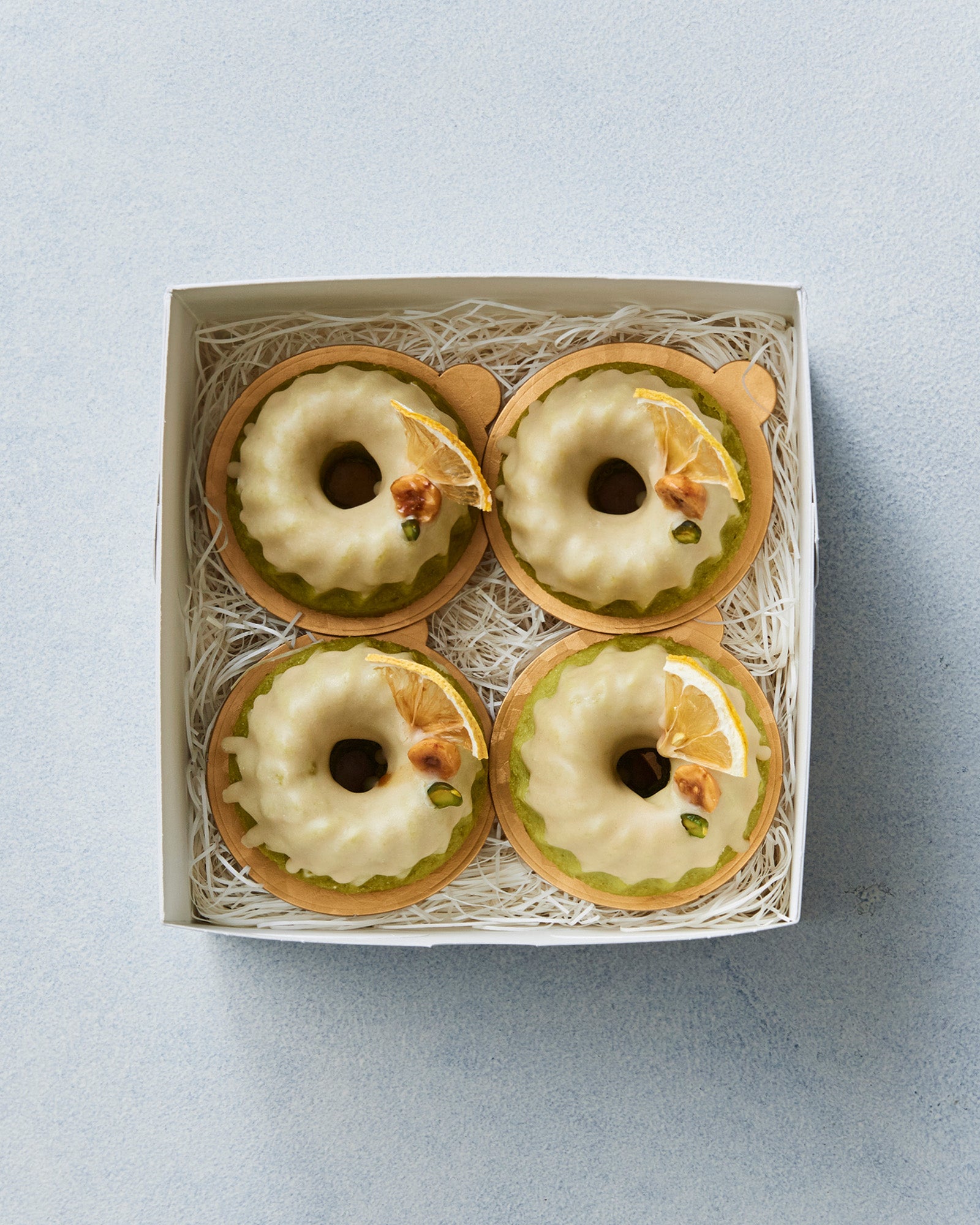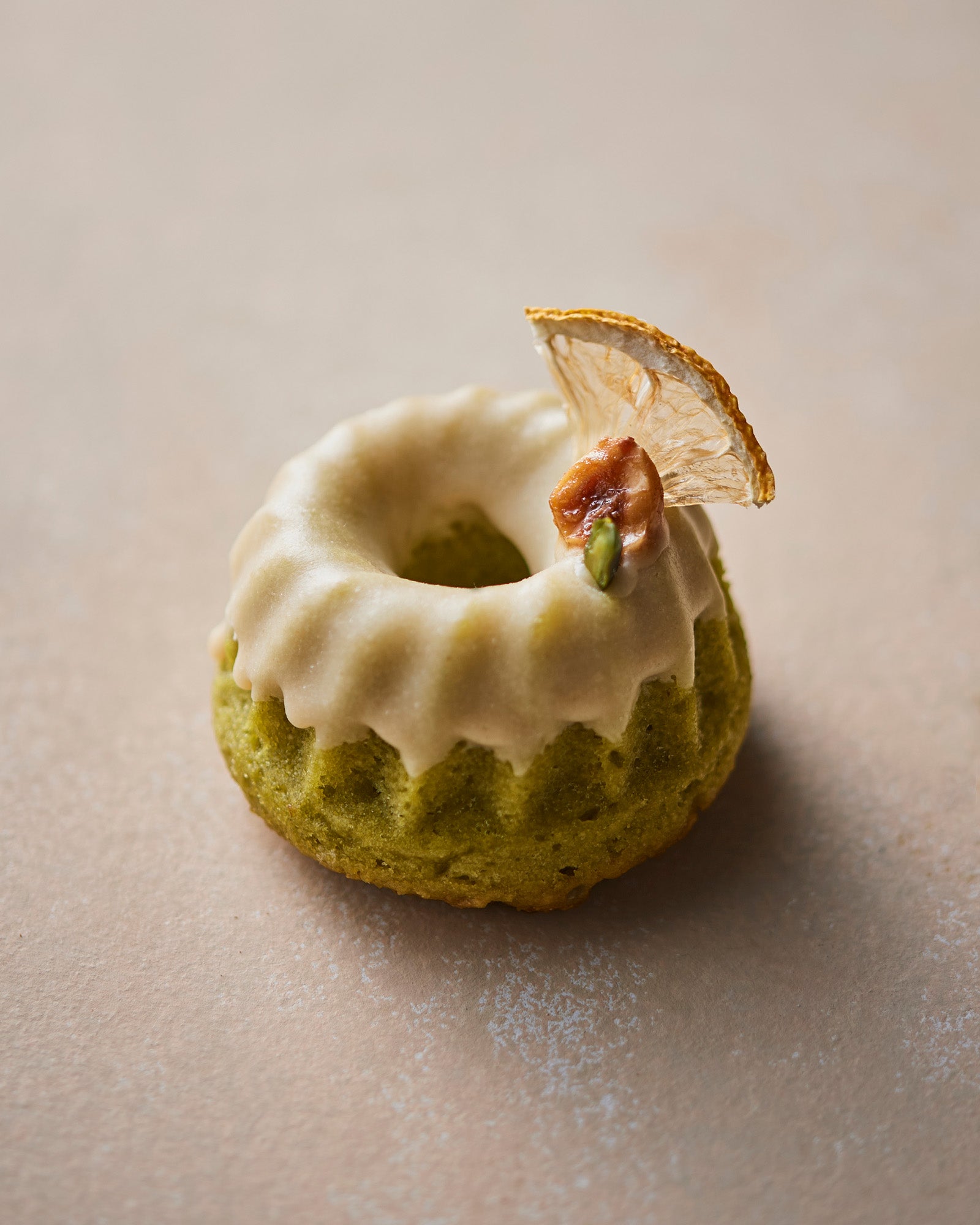 Kouglof Bambini 4 piece set
Kouglof is baked with a bright green pistachio dough mixed with jam made by simmering whole lemons without wax or preservatives.
The rich pistachio flavor is accented with the refreshing scent of lemon zest. Topped with homemade vegan white chocolate, caramelized hazelnuts, dehydrated lemon slices and pistachios. Gluten free with no wheat. We will put it in a cake box and deliver it by cool frozen delivery.
■ Contents
4 pieces

■Size box: cm x height cm

■Expiration date After thawing in the refrigerator for 2-3 hours, keep refrigerated and consume within 3 days.

■Ingredients Tofu, beet sugar, pesticide-free rice flour, rapeseed oil, almond powder, pistachio, cocoa butter, lemon, organic agave syrup, white sorghum, amaranth, organic soy flour, hazelnuts, organic maple syrup, organic vanilla extract, sea salt/ baking powder (aluminum free)

■Allergic ingredients (out of 28 specific raw materials)
Soybeans, almonds * Manufactured in the same workshop as products using wheat and peanuts.

*It will be delivered by cool frozen delivery. If you place an order with cool refrigerated items and normal temperature items, they will be packed separately.